Russia-China Gas Deal May Be First Of Many, Experts Say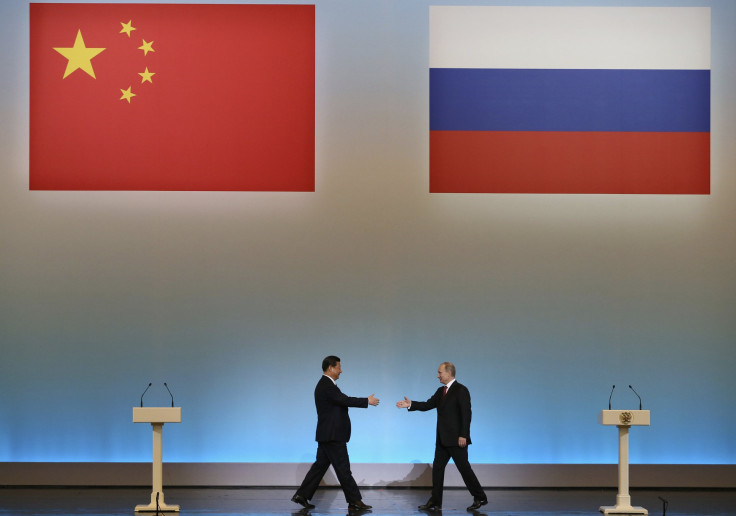 Russia's historic 30-year agreement to sell natural gas to China has strengthened the bond between the two countries and increased their economic interdependence, but it may be only the first gas deal of many, experts say.
The deal calls for Russia's Gazprom to supply China's state-owned gas company CNPC with at least 38 billion cubic meters of natural gas annually, beginning in about six years, when the pipeline is completed. The countries say the deal will be worth about $400 billion over its duration.
"Given the enormous gas resource base of East Siberia, this could be the first of many deals on gas between Russia and China as Gazprom shifts its focus away from Europe to the East," Bernstein Research analysts said in a note on Wednesday.
Since it annexed Crimea from Ukraine, Russia has felt pressure to diversify its customer base for gas, and China's gas market is facing a surge in demand for gas as the country tries to reduce its emissions from coal.
"China knew exactly what it was doing -- it [wanted] to be the only customer at the window looking for long-term cheap natural gas during this crisis," Chris Faulkner, CEO of Texas-based Breitling Energy, said. "The Russia-Chinese partnership for oil is becoming stronger by the day, and I expect China to continue to drive hard bargains and demand for strong discounts on Russian oil and natural gas."
According to CNPC, Gazprom will develop gas processing plants and pipelines in Siberia, and CNPC will develop the needed pipelines within China's borders.
"For China it solves an energy problem," Mark Harrison, an economics professor from the University of Warwick, said. "For Russia, it solves a market problem: Russia needs to sell its energy sources somewhere, but [it] has spoiled its traditional market among the European democracies."
Negotiations for the long-awaited project dragged on for more than a decade as the two sides haggled over pricing. Russia wanted to sell the gas to China for the same price it charged most of Europe, but China, which buys gas at cheaper prices than Europe does from other sources, including Turkmenistan, did not want to pay the price Russia demanded previously.
Details released on Wednesday by CNPC did not specify the agreed-upon price, but energy analysts at research group IHS believe the final price is closer to what Russia wanted than what China was initially prepared to pay, reflecting China's willingness to pay more for the cleaner fuel.
"The Chinese concern on pollution is such that they will take a nearly unlimited supply of gas," Sarah Miller, editor for energy data provider Energy Intelligence, said.
Miller believes the deal won't affect European gas prices in the short to medium term, and that nobody knows how the deal will affect the prices in the long term.
"There's a lot of gas Russia needs to sell to Europe anyway," she said. "The only difference in price would be if the Europeans find a different supply for gas. So the bigger impact would be having U.S. gas in the Asia market, which if it's not priced by oil, will bring down gas prices in Europe."
Still, the deal pulls Russia and China closer as natural allies that "don't like the idea of a world dominated by a superpower," she said.
Meanwhile, Washington began discussing a more open trade policy to allow crude exports. Geopolitical factors are forcing "a fundamental reevaluation" of long-held ideas that the U.S. should keep a closed border on its oil, Trevor Houser, a partner at Rhodium Group, told oil and gas executives at a summit held in New York on Wednesday.
According to Gal Luft, co-director of the Institute for the Analysis of Global Security and senior adviser to the U.S. Energy Security Council, the U.S. has been "worse than absent" on Asian energy needs.
"Its main objective has been to discourage Asian countries from using coal," Luft said. "It hasn't really advanced any major initiative to address the region's growing energy needs, despite Obama's so-called pivot to Asia."
© Copyright IBTimes 2023. All rights reserved.