Russia Getting Iranian Ballistic Missiles Could Leave Kyiv Powerless: Ukraine's Air Force Spokesperson
KEY POINTS
The war in Ukraine has reached its 12th month
Yurii Inhat also said Ukraine needs to replace the outdated Soviet-made aircraft
"Russia has not abandoned" its intentions to receive missiles from Iran, said Inhat
Ukraine, which is witnessing renewed strikes from Russia, could face further threats if the latter received ballistic missiles from Iran.
Colonel Yurii Ihnat, spokesperson for Ukraine's Air Force, said during the national joint 24/7 newscast the country's air defense forces will be left powerless if they have to face the hostile ballistic missiles and anti-aircraft missiles flying along a ballistic trajectory.
He said the country needs the Patriot PAC-3 and SAMP-T systems to keep fighting against the Iranian-made missiles.
"The main threat that hangs in the air and can still be implemented is, of course, Iranian-made missiles," Ihnat said, according to Odessa Journal.
"Russia has not abandoned its intentions to receive from Iran kamikaze drones and, in a certain way, missiles, which were announced earlier – Fateh-110 and Zolfaghar. This is ballistics, and we have no means against ballistics today. We understand that Russia also has ballistics in the form of those same Kinzhal missiles. This is actually a complex, but air-based, which strikes along a ballistic trajectory. Likewise, Kh-22 missiles ... and S-300 S-400 missiles – anti-aircraft missiles that hit on a ballistic trajectory," Ihnat added.
"We see a shift, Italy and France have also declared their readiness to transfer these systems to Ukraine, which is now being actively discussed after the Ramstein. Therefore, the threat is there, it has not disappeared anywhere, and we must respond to it," according to Pravda.
Ihnat insisted while Ukraine's defense air system was capable of attacking Russia, this would not be possible if the country's allies don't send ballistic missiles.
Meanwhile, Inhat also said Ukraine needs to replace the outdated Soviet-made aircraft with a single type of fighter jet in order to protect the skies.
"In addition, we are behind when it comes to technologies. Therefore, the need is serious. We need to create up to five tactical aircraft brigades with a single type of Western-type multipurpose aircraft. It is now being determined what type it will be..," he said.
"As of now, the F-16 is the most likely candidate to replace outdated Soviet-made jets, because there are certain unbiased reasons for that. And this is not a sole decision; we are constantly having consultations with our partners."
The war in Ukraine has already completed 11 months, with thousands of lives lost and millions displaced.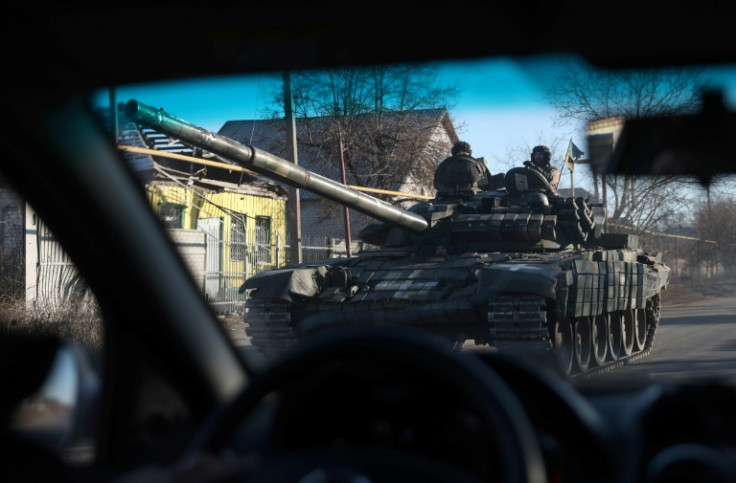 Read more
Ukraine Eliminates 490 More Russian Soldiers In One Day
Hero Ukraine Pilot Diverts Damaged Plane Away From Residences
© Copyright IBTimes 2023. All rights reserved.