Russia Threatens World War III Against Opponents; Nuclear Strike 'More Probable'
KEY POINTS
Russian state media has hyped up the rhetoric of World War III over the past few days
The head of RT said Putin would rather choose World War II than give up on the invasion
Putin has warned of retaliation against nations that attempt to interfere in the invasion
Russia has threatened escalating the invasion of Ukraine to World War III if other countries intervene.
Over the past few days, Russian state media has been hyping up the rhetoric that World War III is imminent following Ukraine's sinking of the Russian warship Moskva in the Black Sea. Olga Skabeyeva, a presenter for Rossiya 1, said Russia is fighting against NATO infrastructure.
"One can safely call what it has escalated into World War Three. That's absolutely for sure. Right now, we're definitely fighting against NATO infrastructure, if not NATO itself. We need to recognize that," the host said.
Skabeyeva also called a summit hosted by the U.S. in Germany a declaration of war. The summit, held Tuesday, saw top U.S. officials discussing with allies about supplying more weapons to Ukraine to fend off Russian attacks.
Margarita Simonyan, head of Russian news channel RT, also echoed the rhetoric of another world war, saying she believes President Vladimir Putin will likely choose to start World War III than give up on the invasion.
"Everything will end with a nuclear strike, to me, is more probable than the other outcome," she said, according to The Daily Beast. "This is to my horror, on one hand, but on the other hand, with the understanding that it is what it is."
Remarks from Russian state media personalities come as Putin on Wednesday warned of "lightning-fast" retaliation against nations that attempt to interfere in Russia's invasion of Ukraine. He added that Russian troops will be armed with modern weaponry should the Kremlin order the strike.
"We have all the tools for this — ones that no one can brag about. And we won't brag. We will use them if needed. And I want everyone to know this. We have already taken all the decisions on this," Putin said.
It is unclear what modern weaponry Putin was describing. However, some believe it is Sarmat, an intercontinental ballistic missile capable of carrying 10 or more nuclear warheads and decoys. The Sarmat was developed to strike targets thousands of miles away, including Europe and the U.S.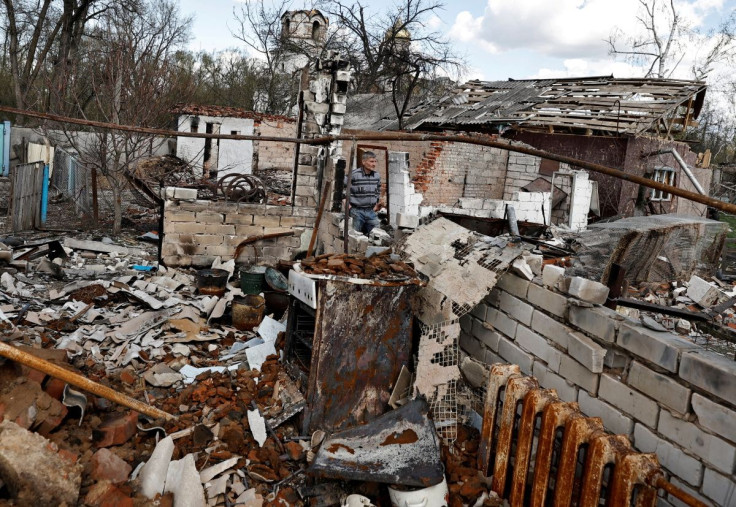 © Copyright IBTimes 2023. All rights reserved.
FOLLOW MORE IBT NEWS ON THE BELOW CHANNELS