Russia To Ukraine: Pay Up Or Forfeit Gas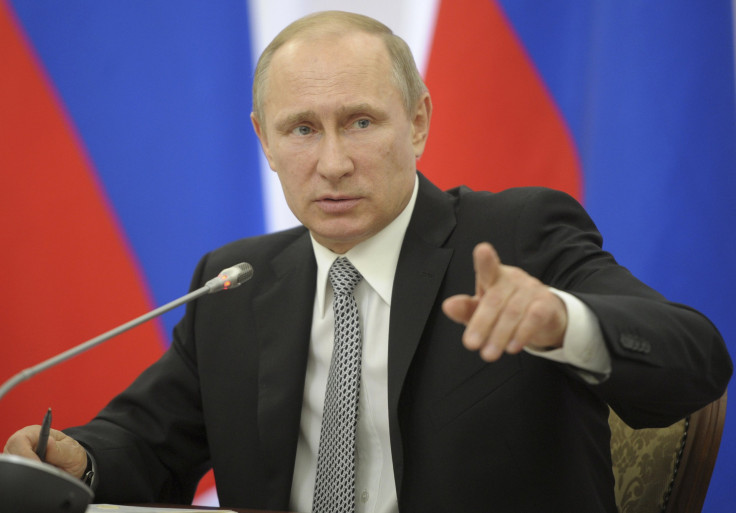 Russia on Thursday demanded that Ukraine pay cash in advance for its natural gas imports or face a supply cutoff at the end of the month, upping pressure on its rival at the same time its military is fomenting rebellion in its eastern provinces.
The Russian gas flows through pipelines to Ukraine and onward to many other European countries that depend to varying degrees on the supply.
Russian President Vladimir Putin said in a letter Thursday to European leaders that Ukraine's gas debt had risen significantly in April, while Ukraine had given no specific proposals to Russia to "meet its contractual obligations and ensure reliable transit."
"Given the circumstances, the Russian company has issued an advance invoice for gas deliveries to Ukraine, which is completely in accordance with the contract, and after June 1 gas deliveries will be limited to the amount prepaid by the Ukrainian company," the letter released on the Kremlin's website said.
On April 10, the first time Putin warned that Russian state gas company Gazprom would demand payment in advance from Ukraine, he conceded in a letter that "undoubtedly, this is an extreme measure."
"Over a month has passed," the Russian leader said in his letter on Thursday. "The situation with payments for Russian gas only got worse over this period of time."
Russian and Gazprom officials in the past month consulted with representatives of a number of non-EU countries in Moscow and once with EU officials in Warsaw, Poland.
Thursday, Putin said Ukraine's debt to Gazprom grew from $2.237 billion in early April to $3.508 billion by mid-May. That's despite Ukraine's International Monetary Fund loan of $17 billion -- the first $3.2 billion has already been handed to Ukraine.
The price hike is seen by some as a response to the February ouster of Viktor Yanukovych as president of Ukraine.
"I would like to emphasize once again that we were forced to make this decision," Putin stressed in the letter. "The Russian Federation is still open to continue consultations and work together with European countries in order to normalize the situation."
Putin and Yanukovych in December agreed that Russia would sell gas to Ukraine at $268 per 1,000 cubic meters, but in April, Gazprom raised the price to $385 per 1,000 cubic meters. That standard for gas in Europe is a blow to Ukraine as it struggles to avoid bankruptcy. Earlier this month, Ukraine's interim president Arseniy Yatsenyuk said it would repay debt to Gazprom only if it could pay the lower price.
© Copyright IBTimes 2023. All rights reserved.