Russia To US: Drop Space Weapon Plans
The U.S. Missile Defense Review published recently revealed the country's plans to study space weapons. However, Moscow sees the initiative as only a way to create further tensions between the two countries.
According to the review, the Defense Department will be studying the use of space weapons to intercept enemy missiles from their launch pads. Space weapons, in this case, include orbiting missiles, space lasers, ray guns and possibly particle beams. While it is part of the Trump administration's initiative to "expand the scope of what we're postured to defend against," Moscow views the idea differently.
"We once again call on Washington to show prudence and abandon such irresponsible adventures that would have extremely negative consequences for the entire international community and for the United States itself," the Russian Foreign Ministry said in a statement.
Although the Pentagon will reportedly forgo actual development of the weapons, for now, the severe emphasis on the formation of space-based missile defense group pushed Russia to comment on the matter. The publication noted that the instructions to the U.S. Defense Department included studying technologies with the most significant potential, steps needed to accomplish them including personnel requirements and associated costs.
The statement from Kingston Reif, who leads disarmament and threat-reduction policy at the Arms Control Association, seems to agree with Russia. According to Reif, the initiative to study space-based lasers more only emphasizes how controversial such technologies are. He further argued that the Defense Department couldn't come to an agreement even if they had a year to study and that further study should have concluded that space-based interceptors can be "massively destabilizing."
Additionally, Russia commented that the space military plans of the United States only confirm its agenda to "to use outer space in the near future for the purposes of combat operations and ensuring U.S. space dominance." Moscow also emphasized the track record of the United States when it comes to securing military superiority, which is said to only lead to more tensions and arms race.
U.S. Strategic Command's Air Force Gen. John Hyten did comment that while the review encourages studying space-based weapons more, development or fielding anything is not yet on the table. No concrete decisions have been made.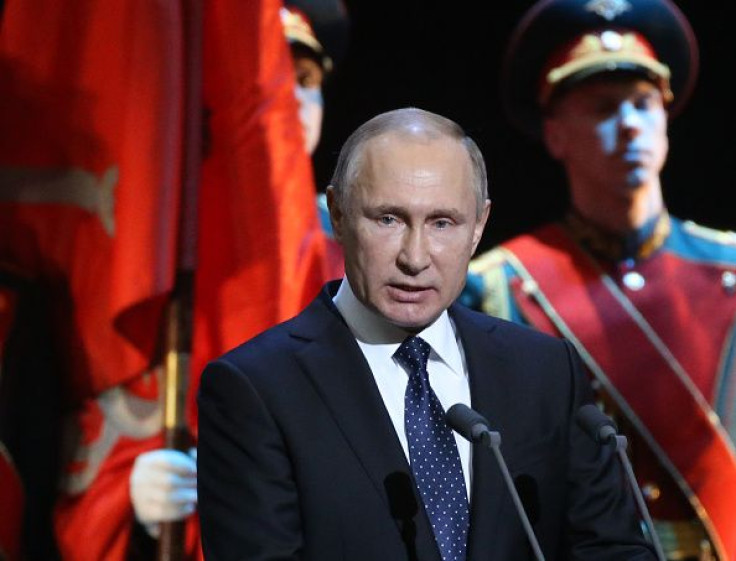 © Copyright IBTimes 2023. All rights reserved.