Russia Wants To Allow Recruitment Of People With Health Conditions, Convicts For War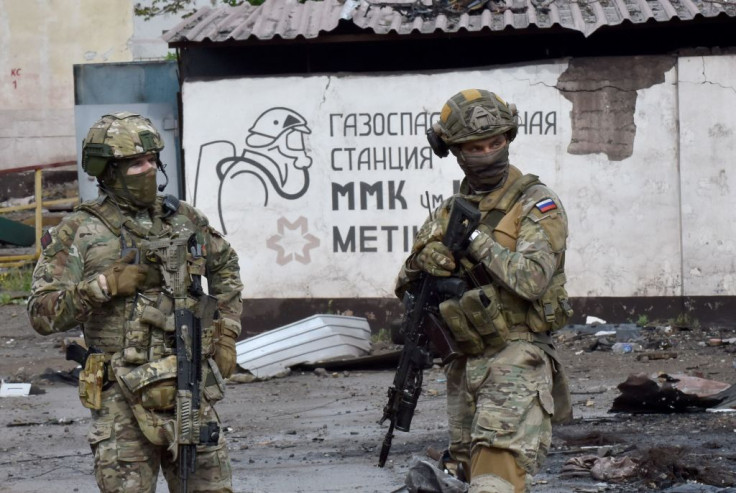 KEY POINTS
The draft bill reportedly aims to allow the military to recruit convicts from penal colonies and pre-trial detention centers
The proposal was drafted by Defense Committee chairman Andrey Kartapolov and his deputy Andrey Krasov
The draft bill has been submitted to the State Duma
Russia is now working to allow convicts and people with health conditions to be recruited to the military, according to a report.
A draft bill proposing to amend current laws "on mobilization and mobilization training," "on military duty and military service," and the country's criminal penal code has reportedly been submitted to the State Duma of the Russian Federation.
If passed, the Russian army would be allowed to recruit citizens who are "partially eligible" to be conscripted under a contract due to health conditions — with the exception of diseases listed by the Ministry of Defense. The Russian military would also be allowed to recruit convicts from penal colonies and pre-trial detention centers, the Russian service of Radio Liberty reported, per translations via Google Translate.
"During the period of the special military operation, a significant number of citizens who wish to enter military service under a contract, among those with whom a contract cannot be concluded, were identified," the draft bill read.
In addition to changes to Russia's conscription eligibility, the draft bill also suggests releasing recruited convicts from their punishments. Their convictions would also be expunged at their request or at the request of the military command, according to the report.
The proposal was drafted by the chairman of the Defense Committee Andrey Kartapolov and his deputy Andrey Krasov.
The submission of the draft bill comes months after the State Duma authorized the conscription of Russian citizens convicted of serious crimes, such as murder, robbery and drug trafficking.
Currently, the Russian military is banned from recruiting citizens convicted of sex crimes against minors, treason and terrorism. Also excluded from mobilization are people convicted of an attempted assassination of government officials and illegal handling of nuclear and radioactive substances.
Since the war in Ukraine began in February 2022, Russia has proposed and passed a number of laws, expanding its conscription eligibility and cracking down on draft dodging. In April, for instance, Putin signed into law legislation that allows military recruitment offices to send summons via electronic notifications, including emails.
The summons will be binding once the government sends them out. This will then ban draftees from leaving the country. Anyone who fails to show up at a military recruitment office after receiving a summon would be hit with restrictions related to banking and accessing their driver's license. They may also face a prison sentence of up to 10 years.
© Copyright IBTimes 2023. All rights reserved.