Russian Yak-130 Training Jet Being Lined Up For Sale As Fighter-Bomber To Foreign Customers, Including Syria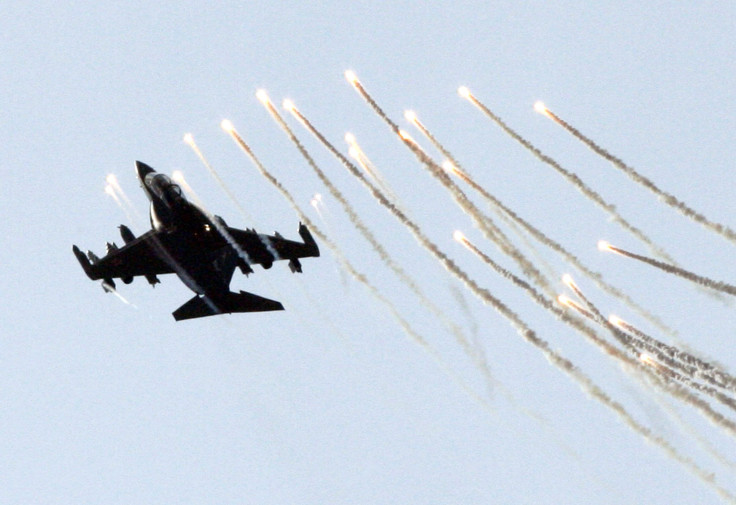 Russia is considering plans to convert its Yakovlev Yak-130 combat training aircraft into a fighter-bomber for future foreign customers, possibly including the Syrian regime. The proposal, which was floated by an executive of the Russian state-owned weapons exporter Rosoboronexport at the Paris Air Show on Thursday, would offer air forces unable to afford high-end fighter jets a chance to operate a state-of-the-art machine that can fulfill several roles.
"If they ask us for a fighter bomber, we may offer the Sukhoi-32. But if some client wants to have this plane (Yakovlev-130) and nothing else, some time and effort will be required for coping with such a request, but it is quite realistic," said Russia's chief delegate at the air show, Sergey Kornev.
The Yak-130 is a latest-generation trainer, whose digital on-board equipment can be reconfigured quickly to mimic various other aircraft. It can carry a number of weapons as well, but hasn't actually been certified as a combat aircraft yet. However, it has a huge advantage compared to today's highly complex true fighter jets: It's enormously cheaper. A Yak-130 costs just $15 million, while the average price of a fighter jet is more than $100 million.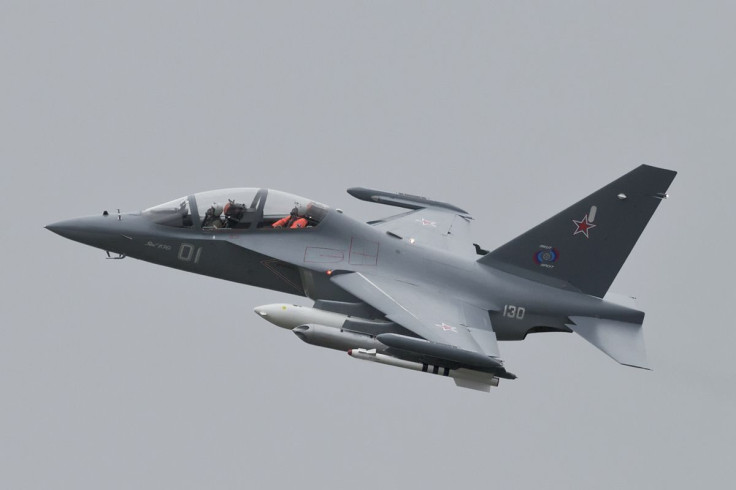 Kornev said that the aircraft has the natural ability to progress to an attack aircraft that could eventually carry precision weapons. He also said that interest in the plane from customers was still just for training purposes, but some enthusiasm had been seen for a conversion into a fighter.
The primary role of the aircraft, which made its maiden flight in 1996, is to train pilots for advanced fighter aircraft.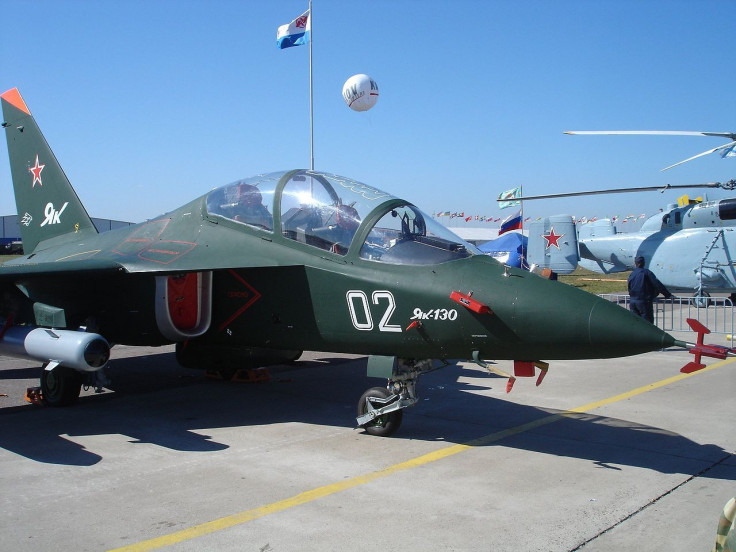 Russia's current customers for the aircraft include Algeria, Bangladesh, Belarus -- and possibly Syria, a traditional client of Russia, and the USSR before it, when it comes to weapons. The aircraft the regime of president Bashar Assad uses to bomb civilians are all Russian or Soviet types, and it's not far-fetched to imagine that any Yak-130s that made their way to Syria would also be used for that purpose.
But so far the Assad regime hasn't received any. When Syria made the order in 2013 for 36, it was amid international condemnation over atrocities committed by President Bashar Assad on his own people during the civil war. The contract for the Yak-130s was not finalized, although Russia doesn't specify whether this was due to concerns about atrocities or to other issues such as payment.
"The contract was put on hold until clarification of the political situation in the country. Anyway, we are ready to implement the contract [when the political situation is resolved]," said Viktor Lichaev at the LAAD defense and security conference in Rio de Janeiro in May.
He added: "The ball is in the court of our Syrian partners."
© Copyright IBTimes 2023. All rights reserved.
FOLLOW MORE IBT NEWS ON THE BELOW CHANNELS