Russia's Gazprom Suspends Gas Delivery To Ukraine Until Next Advance Payment From Naftogaz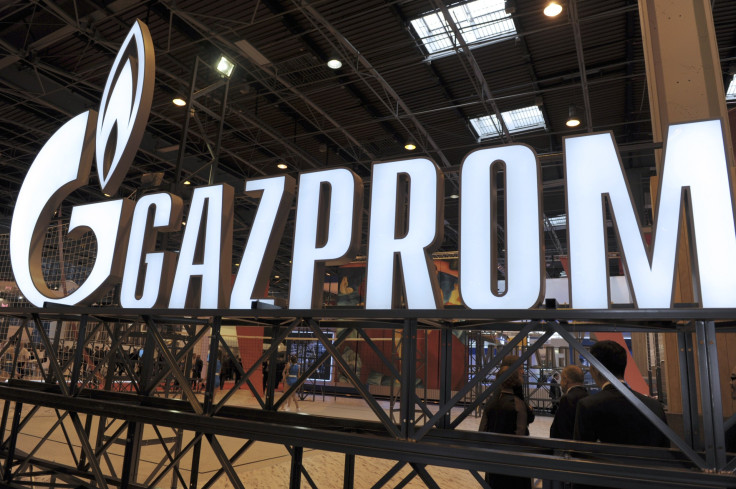 Russia's Gazprom said Wednesday that it will suspend delivery of gas to Ukraine, until the latter's state-owned gas company Naftogaz makes an advance payment. Ukraine and Russia have been involved in a dispute over gas deliveries since last year, following Crimea's annexation by Moscow.
"As of 10:00 this morning, Ukraine's Naftogaz chose its earlier prepayment volume of Russian gas. A new prepayment has not been received. There has been no request for gas deliveries from Ukraine's Naftogaz. Therefore, deliveries will cease until a new prepayment is received from the Ukrainian company," Gazprom's CEO Alexei Miller said, according to Sputnik News.
Gazprom is a dominant supplier of gas for many Central and Eastern European countries while nearly half of Europe's consumption of natural gas travels through Ukraine before entering the region.
In September, Russia had struck a deal, brokered by the European Union, over gas shipments with Ukraine and had demanded advance payments. Miller said Wednesday, according to the Associated Press (AP), that Ukraine's "refusal to buy Russian gas threatens a safe gas transit to Europe through Ukraine and gas supplies to Ukraine consumers in the coming winter."
The gas shipments between the two countries restarted in October after Ukraine paid $234 million of the $500 million promised to Russia under the EU deal. Russia charged Ukraine a reduced rate of $231 per 1,000 cubic meters as compared to $251 it charged other neighboring countries, the AP reported.
Miller reportedly said that over the last two months, Ukraine has been buying gas to store for the coming winter.
The latest announcement from Gazprom follows a move in April where the EU charged the Russian company for violating the bloc's antitrust rules. The EU said that Gazprom was abusing its dominant market position and hampering cross-border competition in Bulgaria, the Czech Republic, Estonia, Hungary, Latvia, Lithuania, Poland and Slovakia.
"All companies that operate in the European market -- no matter if they are European or not -- have to play by our EU rules," EU's antitrust chief Margrethe Vestager said at the time, adding: "We find that it (Gazprom) may have built artificial barriers preventing gas from flowing from certain Central Eastern European countries to others, hindering cross-border competition."
Ukraine and Russia have been in a standoff since the latter's annexation of Crimea in March 2014. The demand from pro-Russian rebels to secede from Ukraine has also worsened the relations between Kiev and Moscow.
© Copyright IBTimes 2023. All rights reserved.