Russo Brothers Compare Chris Evans' Character In 'The Gray Man' With Captain America
Joe and Anthony Russo, who are also known as the Russo brothers, explained how Chris Evans' character Lloyd Hansen in the upcoming movie "The Gray Man" and Marvel's character Captain America are extremely different than one another.
"We wanted to find something for [Evans] that allowed him to use different colors," they said during a video interview published on YouTube on Thursday. "And, certainly, Lloyd Hansen, his character in The Gray Man, is about as far as you could possibly get from Captain America."
The director duo further explained that Captain America is a "controlled" and "selfless" personality. Lloyd Hansen, on the other hand, is an ego-driven sociopath.
"For as controlled and understated and selfless as Captain America is, Lloyd Hansen is the biggest, loudest, ego-driven sociopath you can come across," the Russo brothers said.
"So Chris had a lot to play with," they added. "He had a really different process to go through, in terms of who that character could be."
The directors who worked with Evans before in several Marvel movies, including "Captain America: The Winter Soldier," "Captain America: Civil War" and "Avengers: Infinity War," further shared that they had the "same thrill" of collaborating with Evans again for "The Gray Man."
The flick is made with a budget of $200 million and apart from the direction, the Russo brothers are also the producers of the movie, along with Mike Larocca.
The screenplay of the movie is penned by Christopher Markus and Stephen McFeely. It is based on author Mark Greaney's novel of the same name, which was released in 2009.
Besides Evans, the flick will also star Julia Butters, Jessica Henwick, Michael Gandolfini, Billy Bob Thornton, Ryan Gosling, Alfre Woodard and Regé-Jean Page.
On Thursday, Evans shared a candid photo on Instagram from the sets of the movie, featuring him and Thornton laughing together. "I'm so grateful for this photo. He's not just one of my favorite actors, he's one of the coolest guys I've ever met," the actor wrote in a caption.
"The Gray Man" is slated to release on July 22 on Netflix, and it will also drop in select theaters on the same date.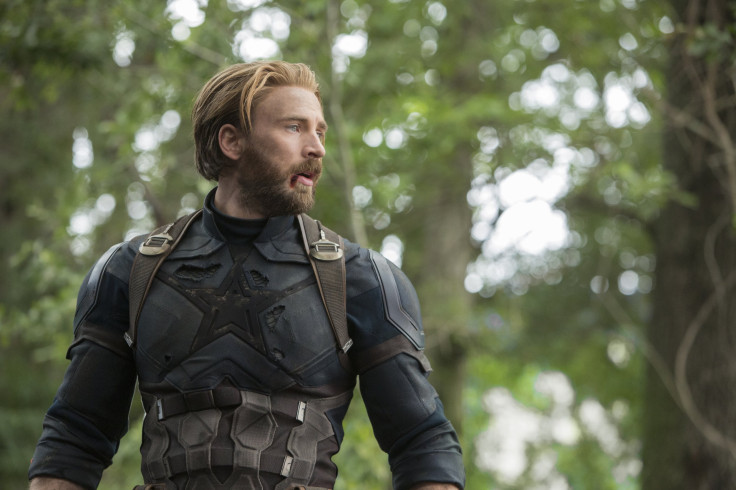 © Copyright IBTimes 2023. All rights reserved.