Ryan Dunn Crash Scene - He was driving at 130 mph [VIDEOS]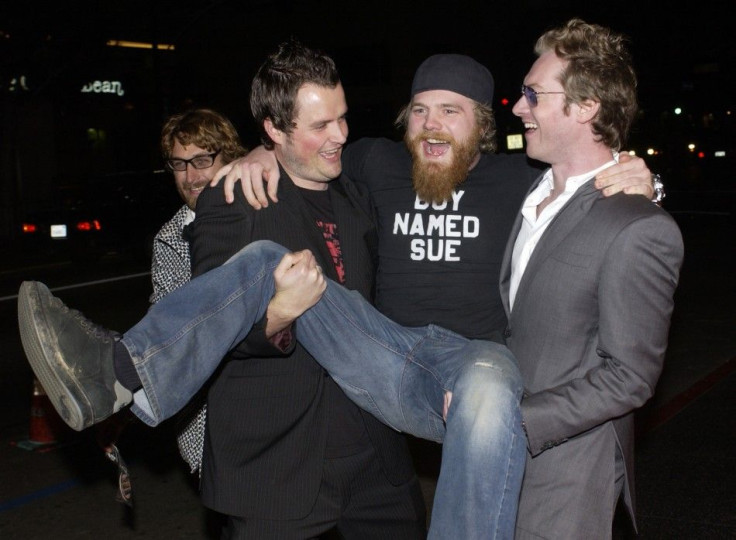 Jackass daredevil Ryan Dunn seem to really have died, though some on the Internet insisted it's just another Jackass hoax.
Fantasies aside, what exactly happened?
Around 2:30 a.m. on June 20, the 2007 Porsche 911 GT3 Dunn drove was traveling at the speed of roughly 130 mph when it shot through about 40 yards of trees and exploded into flames, near Pottstown Pike in Pennsylvania.
In the incident, Ryan Dunn, the 34-year old Jackass star, and his passenger Zachary Daniel Hartwell, 30, were killed. Hartwell was credited as a production assistant for the second Jackass movie.
West Goshen (Pa.) Police Chief Michael Carroll said Tuesday afternoon that an accident reconstruction team recently determined the high rate of speed the vehicle was traveling before it collided with a guardrail, landed in the woods and burst into flames.
I've never seen a car destroyed in an automobile accident the way this car was even before it caught on fire, said Carroll. The automobile actually came apart. It was unbelievable and I've been on a lot of fatal accident scenes. This is by far the worse I've ever seen.
Dunn was drinking at a bar-restaurant not long before the crash, allegedly consuming three Miller Lites and three girly shorts at Barnaby's, a bar close to the crash scene. His drinking was within an hour prior to the accident, according to Carroll. A bar patron told the site that Dunn was wasted, while another said he was not too drunk to drive.
The cause of death for both men has been determined on Tuesday as blunt force trauma and thermal trauma, according to the Chester County Coroner's Office.
Controversies arose when movie critic Roger Ebert posted on his Twitter a comment to the accident, saying friends don't let jackasses drink and drive. Ebert's Facebook page was taken down after a flood of belittling posts. After several hours, Ebert's page came back online.
I should clarify: Anyone who drinks and drives is a jackass. That included me in my drinking days. Some are lucky enough to find sobriety, Ebert tweeted at around 6 p.m., Tuesday.
On the Jackass website, members expressed their sorrow in losing Dunn, stating, We're all terribly gutted and saddened beyond belief at present, so in the mourning meantime we're collecting photos, stories and remembrances to do up a proper and sincere tribute to Ryan Dunn and everything he meant to us. He will be sorely missed and our world will not be the same without him.
Here are video clips that include the actual crash scene.
© Copyright IBTimes 2023. All rights reserved.