Safaree Samuels Net Worth 2018: Nicki Minaj's Ex-Boyfriend Robbed At Gunpoint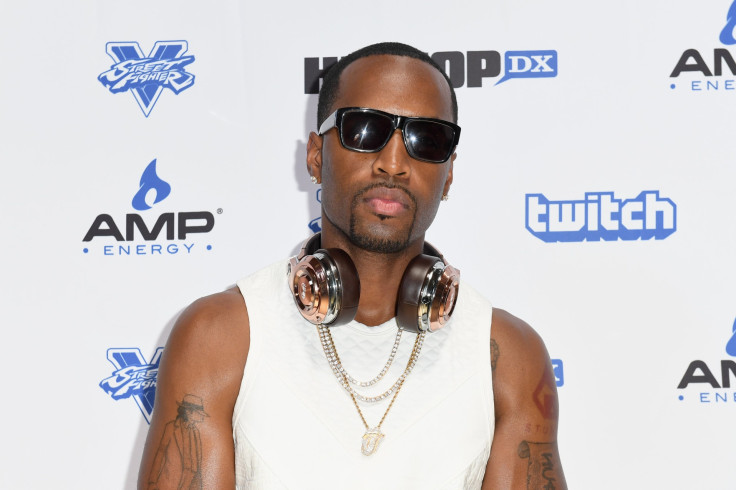 Safaree Samuels claimed Monday he was robbed at gunpoint by two men just before his Power 105.1FM interview in New York. Nicki Minaj's ex-boyfriend made the revelation while talking to Power 105.1's Angie Martinez.
When Martinez introduced the rapper on the show, he seemed very upset and shaken. After being asked if something was bothering him, Samuels said: "Two dudes, two guns just ran up on me. Me face down on the floor with a gun to my head. They just took everything."
Samuels, who previously worked as Minaj's assistant and is currently the co-executive producer and artist and repertoire coordinator of studio album Pink Friday: Roman Reloaded, has an estimated net worth of $2 million.
The 36-year-old rapper came to the Power 105.1 interview without any bling on him. Usually, Samuels is seen in public wearing rings, bracelets and necklaces.
Describing the robbery incident, Samuels said it took place around 3 a.m. EDT. He did not mention where he was at the time of the robbery, but hint he was at a club.
"They just caught me by myself," Samuels said, adding that his chef was with him at the time of the incident. "I got out of my car and they came out of nowhere and backed out on us.
"I've never had a gun put to my face. I don't know who the hell these people were or where they came from," Samuels said. He also mentioned that his uncle had got killed in a robbery and that was the thing racing through his mind when the horrifying incident took place. Safaree was unable to call 911 as the gunmen took his phone but some other people called the police on his behalf.
This is not the first time Samuels was a victim of violence. Last year, he said he was "jumped" by members of Meek Mill's crew, who abused and threatened him. The explosive run-in took place at a BET party when Mill's crew attacked Samuels.
Last month, Samuels accused "Anaconda" rapper Minaj of verbally and physically abusing him during the course of their relationship. Samuels and Minaj split in 2014 after being together for more than 10 years.
"The perks isn't [sic] really what made it worth it, all I saw was her and her excelling, and it made me feel too good to know where we came from. I just wanted to be supportive and be there, but at the same time wanted to be respected," he said of the relationship.
© Copyright IBTimes 2023. All rights reserved.