With Safety Check Nigeria, Facebook Inc. (FB) Continues Connecting Victims In Terrorist Acts Post-Paris Attacks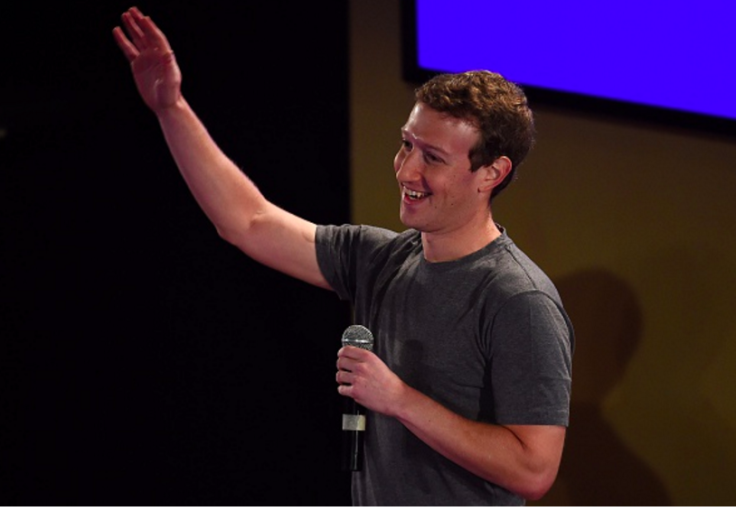 The narrative has changed. Facebook CEO Mark Zuckerberg has called attention to Tuesday's bombing in Nigeria, in which at least 32 people were killed and 82 injured, by making an online feature available to those in the area where violence erupted.
The social network has expanded Safety Check, which allows Facebook users in crisis zones to mark themselves or their friends as safe and then sends out mobile push notifications to those people's friends on Facebook. Previous to Friday's terrorist attacks in Paris, Safety Check had been enabled only within areas of natural disasters, such as an earthquake in Nepal or Typhoon Ruby in the Philippines.
But Friday, the company chose to release the feature to people in areas of terrorism attacks as well. About 4.6 million people had logged on to Facebook and marked themselves as safe after the first 24 hours of the tool's availability in Paris.
In addition to allowing users to easily announce that they're safe, Facebook's move opened up a larger narrative of how it serves countries facing peril. That decision, however, led to scrutiny of the company's voice and role in these situations, and why the service wasn't extended to areas of terror attacks prior to those in Paris.
"What happened in Paris happens in Syria, Iraq and Afghanistan every day," said Bernard Kerick, the New York police commissioner who served during the Sept. 11 terrorist attacks. "Are French lives more important? Are they more special than some in Syria? Or people in Uganda?"
International Business Times reported a bombing in Beirut where at least 43 people were killed and 240 were injured last Thursday, the day prior to the attacks in Paris. Facebook issued a statement after IBT inquired why it hadn't used the feature following that attack: "Safety Check is a relatively new feature, and until yesterday, we had only activated it in the wake of natural disasters … We hope to never be confronted with a situation like this again, but if we are, we are of course open to activating the tool given how reassuring it has been for people in Paris."
That time came Tuesday late evening, when Facebook chose to enact the Safety Check feature in Nigeria. Zuckerberg posted to his Facebook page: "After the Paris attacks last week, we made the decision to use Safety Check for more tragic events like this going forward. We're now working quickly to develop criteria for the new policy and determine when and how this service can be most useful."
Still, the decision by Facebook to roll out Safety Check during acts of terrorism and not just natural disasters following the Paris attacks remains a sore spot. One Beirut local said, "The whole world, with no exceptions, will be more interested about Paris than Lebanon: After all, [Lebanon's] an Arab country."
Enabling Safety Check requires the social network to balance criteria such as how many people were affected, whether they're on the social network and the duration of the disaster. For Paris, an estimated 15.5 million monthly active users were on the network as of February 2015 data from eMarketer. Facebook has been focusing on growth in emerging markets and recently announced that Nigeria had 15 million monthly active users as of June 30, 2015.
Safety Check is overseen by Facebook's Social Good team, which is a small group initiative created at Zuckerberg's request and led by Naomi Gleit.
"Mark said, 'I have another, more important thing for you to work on.' And that was Social Good," Gleit told Mashable. "He really wanted to create a team that was just focused on how can we do the most good."
Now Zuckerberg and his team have chosen to assist in the conversation of connecting the victims during acts of terrorism. "Unfortunately, these kinds of events are all too common, so I won't post about all of them. A loss of human life anywhere is a tragedy, and we're committed to doing our part to help people in more of these situations," Zuckerberg wrote in his blog post.
Zuckerberg, in his post about enacting safety check in Nigeria, noted: "In times like this, it's important to remind ourselves that despite the alarming frequency of these terrible events, violence is actually at an all-time low in history and continues to decline."
"Deaths from war are lower than ever, murder rates are generally dropping around the world, and -- although it's hard to believe -- even terrorist attacks are declining," he wrote. "Please don't let a small minority of extremists make you pessimistic about our future."
FOR FREE to continue reading
✔️ Unlock the full content of International Business Times UK for free
offer available for a limited time only
✔️ Easily manage your Newsletters subscriptions and save your favourite articles
✔️ No payment method required
Already have an account? Log in
© Copyright IBTimes 2023. All rights reserved.