Salmonella Outbreak: Songbirds Dying From Bacterial Disease
KEY POINTS
There have been many reports of bird deaths and sickness in California since December
Authorities found out that the deaths and illness have been caused by Salmonella bacteria
The cases are being reported in places with bird feeders where the creatures gather
California authorities are warning of a Salmonella outbreak that has been killing songbirds in several counties. Residents are being advised to remove their bird feeders to help stop the spread of the disease.
According to the California Department of Fish and Wildlife (CDFW), it and other wildlife centers have been receiving calls about sick or dead birds at bird feeders since December 2020. The calls were mainly from the California Coast, San Francisco Bay area and Sierra Nevada, the CDFW said in a statement. Moreover, a species called pine siskin appears to be the most affected by the outbreak.
They determined that the illnesses and deaths have been caused by Salmonella bacteria.
"Salmonellosis occurs periodically in pine siskins in some winters throughout their range. When large numbers of pine siskins congregate, the disease can spread rapidly causing high mortality," Krysta Rogers, senior environmental scientist and avian disease specialist at CDFW, said in the statement. She further explained that birds typically die within 24 hours after getting infected.
In the case of the outbreak, the CDFW noted that the disease is being reported "almost exclusively" in the places where birds gather around bird feeders. As the agency explained, birds can get infected with Salmonella when they consume contaminated food or water or come in contact with objects that have been contaminated by an infected bird that has shed the bacteria in its feces. This may include the bird feeders where they tend to congregate.
According to Cornell University's Wildlife Health Lab (CWHL), bird feeder-associated outbreaks can lead to high mortality.
Only recently, The Tahoe Institute for Natural Science (TINS) and Lake Tahoe Wildlife Care (LTWC) also asked members of the public to be on the lookout for sick or dead songbirds across the western states because of a salmonella outbreak. The problem, according to Oregon Live, appears to be particularly bad in Northern California, Washington and Oregon.
As such, authorities are urging people to remove bird feeders and birdbaths to prevent the disease from spreading further.
"Allowing birds to feed on natural seeds rather than at bird feeders reduces contact between birds and helps slow [sic] spread of the disease," the CDFW said, also reminding people to use disposable gloves when they do so and to thoroughly wash their hands afterward.
The CWHL also urges people to avoid "eating, drinking or personal care" when handling potentially contaminated equipment.
Those who find dead birds are being advised to report it to the CDFW Wildlife Investigations Laboratory, while sick birds should be reported to a local wildlife rehabilitation center, the agency said. Birds that are sick appear weak, have ruffled feathers and labored breathing and may sit for prolonged periods. Affected songbirds may also have plaques in the mouth, CWHL noted.
According to KCRA3, the outbreak in California has been documented in the Sacramento area and Placer, Nevada, Yuba, Calaveras, Tuolumne and El Dorado counties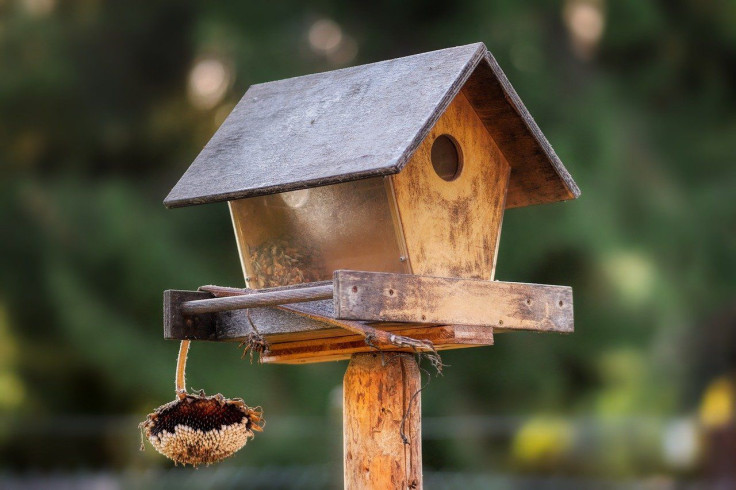 © Copyright IBTimes 2023. All rights reserved.