Salmonella Poisoning Symptoms, Prevention: Burrito Delight Investigated After 10 Infected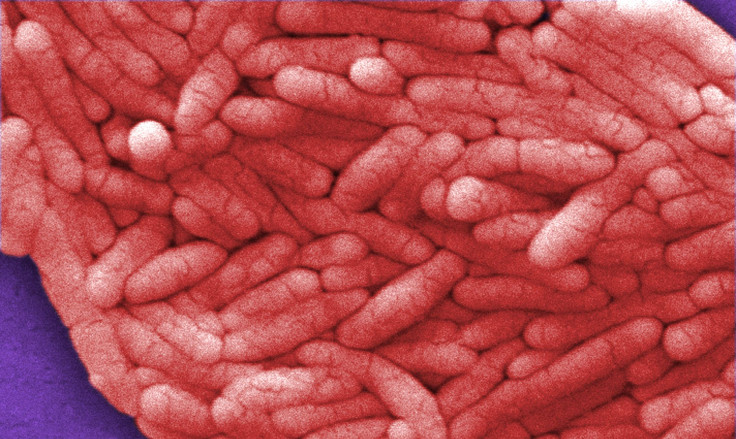 Burrito Delight, a Colorado burrito restaurant, was being investigated after 10 people were sickened with Salmonella poisoning. Weld County Public Health officials said in a press conference Thursday that the outbreak was linked to the food catered to Aims Community College in Greeley, Colorado.
The Weld County Department of Public Health and Environment said the bacteria linked to food at Burrito Delight — two restaurants located in Fort Lupton and Dacono. The restaurant charged the college $3,800 for both catering jobs. Both the restaurants remained closed Thursday as a public health investigation was underway.
"This has the potential to be a large outbreak. We anticipate that we will have more," a county official at the Thursday news conference said, adding two of the people sickened were children, one of whom was hospitalized.
Inspection conducted on both locations of Burrito Delight Thursday morning found violations involving temperature control, food storage, neglect to washing hands and evidence of rodent presence.
Since late 2015, the restaurant received 22 red violations during five inspections. During the latest regular inspection, Weld County public health rated both the Burrito Delight restaurants as "marginal."
"Salmonella is a bacteria that causes symptoms like diarrhea, upset stomach, fever, and occasionally vomiting," Mark E. Wallace, executive director of the Weld County Health Department said. "Symptoms typically last 4 to 7 days, and most people recover on their own. Anyone who suspects they became ill should contact their health care provider."
What is Salmonellosis?
Salmonellosis is the food poisoning caused by the Salmonella enterica bacterium, which is mostly caused by eating food contaminated by salmonella. Salmonellaserotype typhimurium and Salmonella serotype enteritidis are the most common types in the U.S. Salmonellosis is more common in the summer than in the winter. Beef, poultry, milk, and eggs are most often infected with salmonella. Symptoms usually develop with six to 72 hours of consumption.
Most of the symptoms of a salmonella infection is stomach-related.
Cramps in your stomach
Bloody stools
Diarrhea
Cold and chills
Fever
Headache
Vomiting
Nausea
Below are some prevention measures that can be undertaken to avoid salmonella infection.
Avoid eating raw or barely cooked eggs.
Don't eat raw or undercooked beef, pork, or poultry.
Refrigerate food properly.
Wash hands with soap and warm water before, and after, handling food.
Keep kitchen surfaces clean before preparing food.
Do not mix cooked food with raw food or use the same utensils to prepare them.
Meat should be cooked to its correct minimum temperature.
Wash hands with soap and water after touching animals, their toys, and their bedding.
Wash raw fruits and vegetables well.
© Copyright IBTimes 2023. All rights reserved.