Sam Smith Recalls Experiencing Hate When They Changed Their Pronouns: 'Someone Spat At Me'
Sam Smith recalled the hate they endured when they decided to change pronouns in 2019.
The 30-year-old singer got candid with Apple Music's Zane Lowe on Thursday about the positive and negative sides of using pronouns that feel most authentic to them.
"So we've got two sides, really. My personal life and then my public life. And in my personal life, there's not one negative," the "Dancing with a Stranger" singer told Lowe. "My family, they can communicate with me. They always did. But they communicate with me now in an even better way. My love life has become better from it. I feel lovable. I feel comfortable in my skin, but I wear what I want to wear."
They added, "Since changing my pronouns, it felt like a coming home. I wish I knew what the words were when I was in school, because I would've identified as that in school. Because it is who I am and it's who I've always been."
In 2019, Smith announced they were changing pronouns via an Instagram post. "After a lifetime of being at war with my gender I've decided to embrace myself for who I am, inside and out. I'm so excited and privileged to be surrounded by people that support me in this decision," they wrote.
However, the road to change was not easy. In their interview with Lowe, the pop star also discussed the challenges they went through as a queer celebrity.
"I think all the only negatives in the struggle have been in my public life and my job. And just the amount of hate and sh******* that came my way was just exhausting," the "Fire on Fire" artist explained.
"It was in the f****** news...Someone spat at me in the street. It's crazy. What I find hard about it is it's like, if that's happening to me and I'm famous, I'm a pop star, can you imagine what other kids, like queer kids are feeling? And it's just so sad that we're in 2023 and it's still happening. It's exhausting especially in England," he revealed.
On the work front, Smith's latest album "Gloria" will be released Friday and features music with hints of R&B, trap and disco which they describe as "edgy and experimental."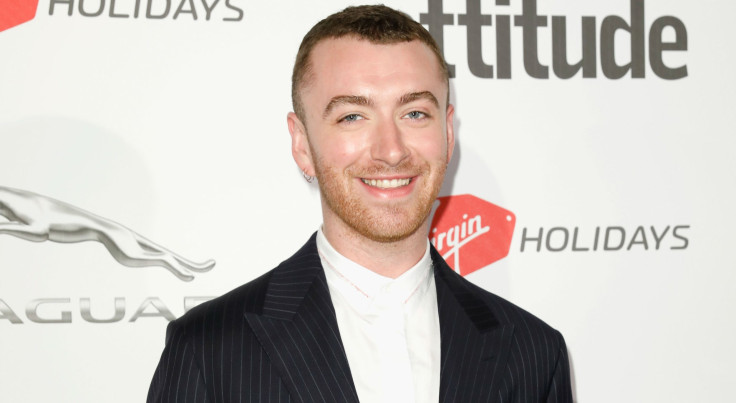 © Copyright IBTimes 2023. All rights reserved.