Samsung Admits Galaxy S8 Facial Recognition Technology Is Not Secure For Mobile Payments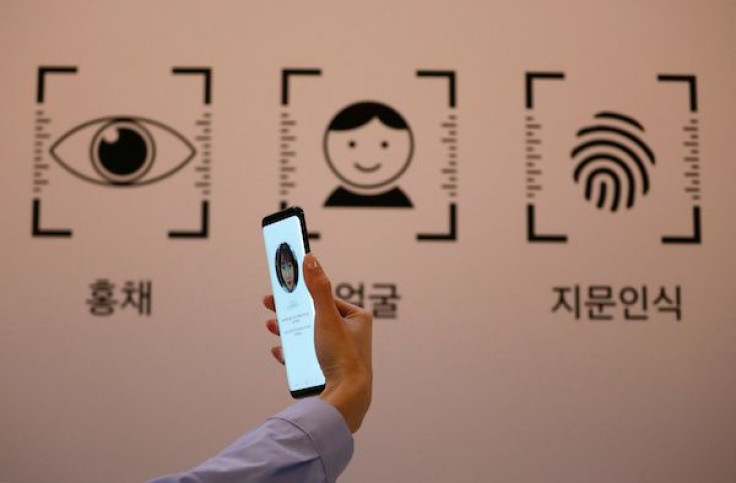 Samsung has now admitted that its Galaxy S8's facial recognition technology is not fit for carrying out mobile payments. The feature is said to be not as secure as fingerprint and iris recognition, and it would take time before it could be used in authenticating Samsung Pay transactions.
On Tuesday, someone from Samsung told The Investor that the facial scanning technology of the Galaxy S8 and S8 Plus is not secure enough for mobile payments. The same source stated that the South Korea giant needs more than four years before the feature could be ready to handle mobile payment transactions.
"In order for facial recognition to be solely used for financial transactions, it would take more than four years considering the current camera and deep learning technology levels," the source was quoted as saying. Therefore, the technology, for the time being, will only be used for the purpose of unlocking phones, which is a bummer considering that facial recognition is more convenient than the iris scanner and fingerprint sensor.
READ: What is Samsung's Wemogee app for?
A Samsung representative has also opened up about the Galaxy S8's new biometric technology. Instead of talking about its limitation, the rep pointed out that there isn't a need to use facial recognition for Samsung Pay yet. "We do not need to use facial recognition for mobile financial transactions because there are already high-level biometric technologies such as iris and fingerprint recognition. The question that when it will be used is meaningless," the rep said.
Samsung's new flagship handsets actually launched with five authentication methods: face detection, fingerprint, iris, pattern and PIN. Out of the five, only fingerprint and iris recognition are considered secure enough for authentication mobile transactions. However, it is inevitable for the tech industry to move to facial and voice recognition as the biometric features of choice in the coming years because they do not need a specific part of the human body to either touch a sensor or be located by a scanner. Plus, they have the advantages of convenience and universality, according to SamMobile.
"Facial and voice recognition will also be mainstream in the future alongside iris and fingerprint. But, it needs more than four to five years for facial recognition to be solely used for financial transactions. For the time being, they will be used as additional certification methods," Electronics and Telecommunications Research Institute's information protection research unit chief Jin Seung-heon said.
Samsung first introduced its fingerprint-scanning technology for mobile transactions in 2015 when it launched the Galaxy S6. It then debuted its advanced iris scanner last year when it unveiled its now defunct Galaxy Note 7. While these features provide security to the company's flagship phones, they also contribute to the expensive price tags of the handsets. This is because special components are required to use them.
On the contrary, cameras and microphones are already standard components of smartphones nowadays. Thus, it makes sense that facial and voice recognition are considered to be the future of biometrics technology in the smartphone industry, as per Phone Arena.
© Copyright IBTimes 2023. All rights reserved.
FOLLOW MORE IBT NEWS ON THE BELOW CHANNELS