Samsung Admits It Moved Too Slow To Address Changing Mobile Market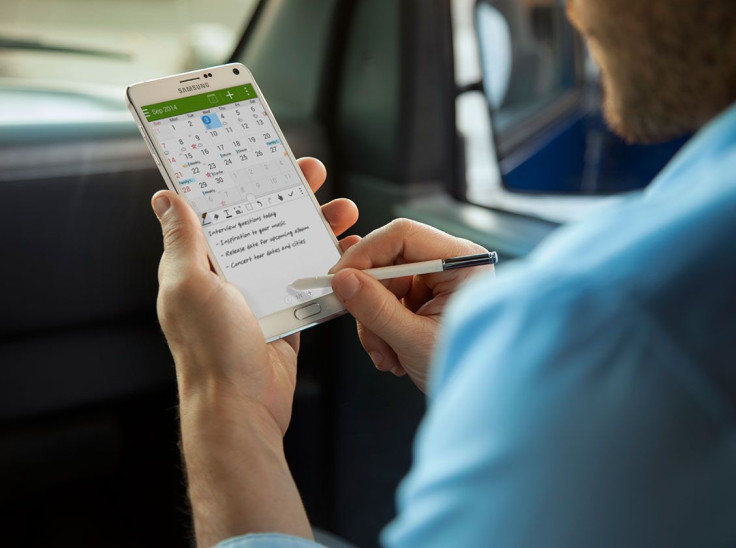 Samsung's quickly declining smartphone sales have put the manufacturer on track for its worst year since 2011. The company shipped an estimated 79.2 million smartphones during the quarter ended Sept. 30, a drop from the 88.4 million units shipped during the same period a year earlier, according to market research company Strategy Analytics. Mobile profit dropped 73.9 percent to 1.75 trillion won ($1.65 billion) from a record profit of 6.7 trillion won last year.
The company, once dominant in smartphones, is facing pressure both on the low end from cheaper competitors in China and India. Domestic competitors such as Xiaomi continue to make headway in the global market. Reports indicate that Xiaomi is now the third-largest manufacturer in the world.
In addition, Samsung is facing pressure on the high end where models like the Galaxy S5 aren't selling as well as Apple's new, larger iPhone 6 and 6 Plus. "Price premiums have eroded due to lower degrees of differentiation among devices in the market and a rapidly changing competitive landscape driven by price competition," Robert Yi, Samsung's head of investor relations, said during a conference call.
Samsung's diverse product line attempts to address every segment, but increasingly it's getting lost in a sea of undifferentiated Android-powered devices.
The company's latest high-end devices just recently hit the market. Samsung announced its Samsung Galaxy Note 4 flagship and Galaxy Note Edge curved-screen niche device during the third quarter; however, the Note 4 was released very late in the quarter, and the Note Edge didn't begin to hit markets until the fourth quarter.
"Our responses to these rapid shifts in the market were not quick enough to avoid recent weak earnings results," Yi added.
Overall, Samsung saw a 60.1 percent drop in profit to 4.1 trillion won, which is on par with guidance the manufacturer gave earlier in the month and is the company's largest quarterly profit drop since 2009. It compares with profit of 8.2 trillion won in the year-prior quarter.
Revenue dropped 20 percent to about 47.4 trillion won. Wall Street expected a profit of 3.7 trillion won and revenue of 47 trillion won ($44.8 billion).
Samsung expects its earnings to improve on the fourth quarter. While smartphone shipments will likely be similar to the third quarter, the manufacturer expects sales to increase with the Galaxy Note 4 in particular now on the market. Samsung anticipates that implementing new design features such as flexible displays and metal frames will propel healthy smartphone sales into 2015 for both high-end and mid-range to low-end devices.
© Copyright IBTimes 2023. All rights reserved.