Samsung Breeds More Smartphone Confusion; Next Up Is Galaxy S6 and Galaxy S6 Edge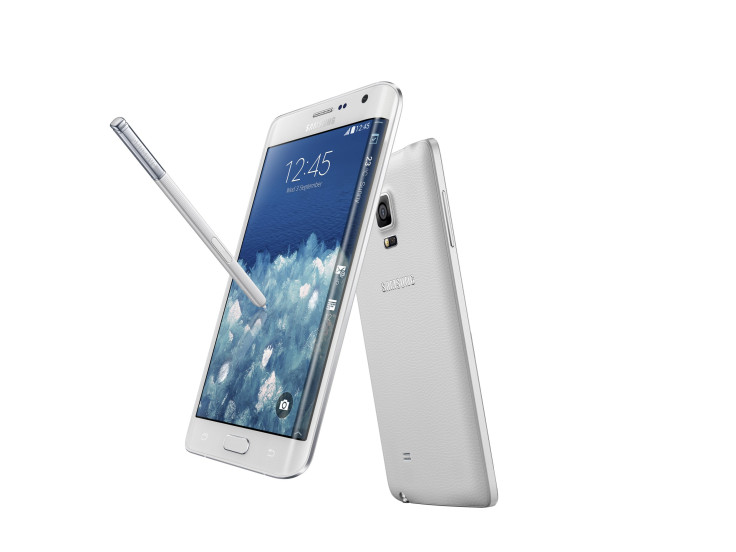 Are you ready for another high-end smartphone? Samsung has two in the pipeline for March: the latest in the "S" series, the Galaxy S6, and a possibly a version with a curved screen, the Galaxy S6 Edge.
You heard right. Samsung, the company that just introduced the well-received Galaxy Note 4 and the Note Edge (not to mention the all-metal Galaxy A3, A5 and the coming A7) has two more high-end smartphones in the pipeline. Confused yet?
Samsung is banking on devices like the Galaxy S6 to help it rebound from an abysmal 2014, in which it saw its lowest earnings in three years. Samsung's third quarter earnings yielded a 60 percent drop in profit, driven largely by heavy competition from local Chinese manufacturers such as Xiaomi, Lenovo and Huawei.
It also comes after disappointing sales of the Galaxy S5. The device sold not only 40 percent fewer units than expected, it also undersold the Samsung Galaxy S4, the Wall Street Journal reported in November. But the bigger problem for Samsung could be confusion on the high end where Samsung increasingly competes with itself by releasing new versions of phones (and adding new ones) in six-month intervals.
Samsung has said it plans to fix that problem by cutting its smartphone shipments by 30 percent in 2015. Getting rid of its less popular devices and putting the focus on best-sellers could help refocus consumer attention on its products. At the high end, Samsung is still churning out product, but this could be all part of the company's plans to revamp its product lines. "[These different] types of lines could be a way for [Samsung] to rationalize its product portfolio," said IHS senior analyst Wayne Lam.
"If [Samsung] can come up with a way to make more cohesive product lines -- make it very clear to the consumer, this is the high end, this is the mid-tier, this is the low end. That would simplify and rationalize the product lines and reduce its numbers."
Tech publication SamMobile reported this week the next Galaxy phone will be called the Galaxy S6, which isn't surprising considering the manufacturer's spring 2014 flagship was the Galaxy S5.
Noted under the code name "Project Zero," the Galaxy S6 is expected to include a host of advanced specifications, such as a Quad HD (2560 x 1440) display, a 64-bit processor, increases in storage capacities, a powerful camera and a single chip to house all of the device's sensors. The device will likely be announced in March during the 2015 World Mobile Congress conference.
Rumors have also suggested the Galaxy S6 may feature a "dual-edged" display, advancing the design concept of the Samsung Galaxy Note Edge, which features a screen that curves around the right edge of the phone. However, sources also told SamMobile these rumors might be in reference to a device other than the Galaxy S6. They propose Samsung may release a "Galaxy S6 Edge," featuring a screen that curves around both sides of the phone. Such a phone would likely take design and specification cues from the Galaxy S6, much like the Galaxy Note Edge did with the Galaxy Note 4.
Samsung has indicated it has major changes in store for its devices, which will release in 2015. In addition to the many aforementioned devices, some analysts say the long rumored high-end, all-metal Samsung Galaxy F smartphone is still in Samsung's pipeline. There are also murmurs of a Galaxy E line.
Most details about these devices remain unknown, and it also is uncertain whether any of these rumors are viable. If they are, it would appear that Samsung's product portfolio is still quite saturated.
© Copyright IBTimes 2023. All rights reserved.
FOLLOW MORE IBT NEWS ON THE BELOW CHANNELS