Samsung Galaxy S6 Details Leak: 'Project Zero' May Include Quad HD Display, 64-Bit Chip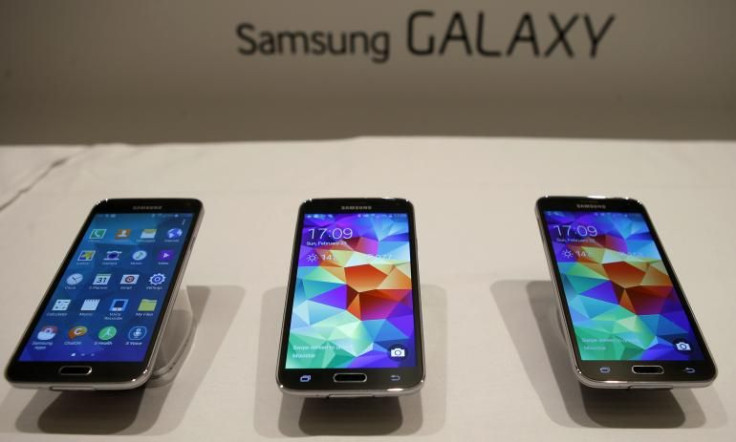 Samsung is already staking its comeback on new devices like the Galaxy A3 and Galaxy A5 as well as the Galaxy Note 4 and Galaxy Note Edge, but the manufacturer's most effective weapon for regaining customers may be its new venture called Project Zero. Reports indicate Project Zero may be a new smartphone that could be released in the spring.
Samsung has said it plans to overhaul its smartphone strategy after several quarters of declining handset sales. The company reported last week its largest quarterly profit drop since 2009, citing heavy competition and "lower degrees of differentiation among devices in the market" as the reasons behind the sales slump. While Samsung remains the largest global smartphone manufacturer, its market share has declined to 25 percent as of third-quarter 2014 from 35 percent in 2013. If anything is certain, Samsung needs a big win to turn things around.
Enter Project Zero. Tech website SamMobile reported Tuesday that this is the codename for the Samsung Galaxy S6, said to be in its early stages of development. Now, the blog has shared hardware specifications it claims the upcoming device will include. Inside sources said that the Galaxy S6 may include a Quad HD (2560 x 1440) display, which isn't surprising considering Samsung introduced the display technology on the Galaxy Note 4. But many other specifications mentioned would be entirely new for the Galaxy S line and for Samsung in general.
The Galaxy S6 may be powered by the Snapdragon 810 chip, which Qualcomm introduced in April and said would be featured in devices released in 2015. The chip supports 64-bit processing, which enables faster data crunching, greater power efficiency and higher memory capacity, a feature Android users have been anticipating since Apple Inc. made the iPhone 64-bit compatible in 2013. Only a handful of Android devices are 64-bit compatible and none are from flagship product lines. Some models of the Galaxy S6 may include Samsung's still-rumored Exynos 7420 chip, which is also expected to be 64-bit capable. There's a good chance the device will run Google's new Android 5.0 Lollipop operating system, which is optimized for 64-bit hardware.
With improved processing capability, the Galaxy S6 may also see a much-desired increase in internal storage capacities. The device may sell in 32GB, 64GB and 128GB models with Samsung retiring its current standard 16GB model. Consumers have long complained that Samsung's 16GB smartphone models don't have enough internal storage with its bloatware such as the TouchWiz user interface and other manufacturer-specific apps taking up too much space. Consumers could see 32GB storage capacity becoming the new standard for Galaxy S devices, just as they are on Galaxy Note devices. A 128GB model would also be a first for Samsung; Apple also introduced a 128GB model in its new iPhone 6 and 6 Plus in September.
The Samsung Galaxy S6 may also feature the same Sony IMX240 camera sensor seen on the Galaxy Note 4; its sensor is expected to be between 16-megapixels and 20-megapixels and should include optical image stabilization. The Galaxy S6 front camera may be 5-megapixels, similar to many devices on the market now branded as selfie phones.
The upcoming device may also include the Broadcom BCM4773 chip, which is an integrated sensor chip, intended to reduce battery drain. The chip powers GPS, Bluetooth, Wi-Fi and other sensors and connectivity.
Insiders say the Galaxy S6 may fall under the model numbers SM-G920 and SM-G925, claiming to have discovered Verizon, AT&T, Sprint, T-Mobile and U.S. Cellular models of the device, in addition to models for the Canadian carrier Bell, and international models. However, with the Galaxy S6 not due for release for at least six months, details are bound to change. Still, the early outlook for Project Zero is hopeful; the latest and greatest specifications is a major part of what attracted consumers to Samsung in the first place.
The current Samsung Galaxy S5 wasn't a consumer favorite because it lacked many of the advanced features that smartphone enthusiasts have anticipated, such as super-high-definition displays, 64-bit processing and increased storage capabilities. If the Galaxy S6 does include such specs, Samsung may be able to lure back some fans that strayed to larger iPhones and cheaper smartphones from Xiaomi and other domestic manufacturers.
Outside of recent details, little is known about the Galaxy S6; however, Samsung executives have indicated that the next device in the Samsung Galaxy S line will feature a new, still unknown, design material.
Samsung reportedly decided to codename the Galaxy S6 Project Zero to indicate the fresh start in its design ethos. Older Galaxy flagships are said to be codenamed by letters: the Galaxy S4 was Project J and Galaxy S5, Project K while the Galaxy Note 3 was Project H and the Galaxy Note 4 Project T.
© Copyright IBTimes 2023. All rights reserved.