Samsung Galaxy S5 Officially A Flop: Flagship Sells 4 Million Fewer Handsets Than Galaxy S4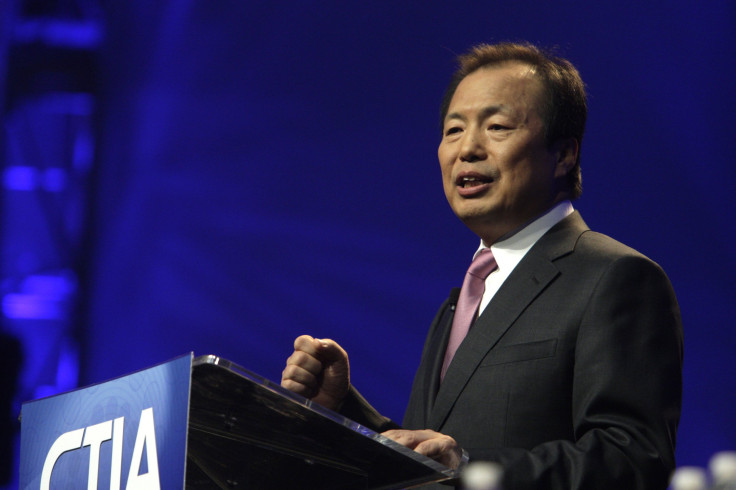 Samsung's flagship phone, the Galaxy S5, is officially a disappointment. The phone has sold 40 percent fewer units than expected and is selling fewer units than the Galaxy S4, according to the Wall Street Journal.
The Galaxy S5 sold 12 million handsets in its first three months of availability, while the Galaxy S4 initially sold 16 million handsets in 2013, another data point in Samsung's well-documented sales decline.
Samsung saw a 60 percent drop in profit during the third quarter, largely driven by declining smartphone sales. Heavy competition from local Chinese manufacturers such as Xiaomi, Lenovo and Huawei has also eaten away at Samsung's market share, with the company comprising about 25 percent of the global market as of the third quarter, down from 33 percent of the market in the third quarter of 2013.
The Chinese market was especially affected by Samsung's sales slump, with Galaxy S5 sales reportedly down 50 percent during its first six months of availability. The U.S., Samsung's largest market, was the only prominent market to see a sales increase. But U.S. interest in the Galaxy S5 was not enough to save Samsung, with the manufacturer seeing most of its market share taken over in developing markets like India, where it sells more low-cost devices.
Samsung's turnaround plans include introducing devices with flexible displays and metal frames, which it hopes will propel healthy smartphone sales into 2015. Samsung is also cutting smartphone shipments by 30 percent in 2015, getting rid of its less popular devices and putting the focus on its best-sellers. The restructuring of its product lineup may also include price cuts in order to tackle the saturated smartphone market.
Other changes for Samsung may include new leadership for its mobile division. The Korean manufacturer may soon undergo a rearrangement that sees current CEO J.K. Shin ousted as head of Samsung Mobile. It is not yet confirmed that Shin may soon lose his job, but sources have detailed to the Journal that the change in management may come from within the company, with B.K. Yoon, CEO of Samsung's home-appliance and television division, in the running to also oversee the mobile division. Samsung has declined comment requests from the Journal and the Verge, stating, "We don't comment on rumors and speculation."
While the mobile division suffered, Shin has received a $10.9 million salary for 2014, more than any other Samsung CEO, according to the Journal. Samsung's home-appliance and television division has seen such successes under Yoon as the acquisition of the U.S. startup company SmartThings, which offers many connected-home services.
© Copyright IBTimes 2023. All rights reserved.