Samsung Foldable Smartphone To Bend Inwards, Potential 2018 Launch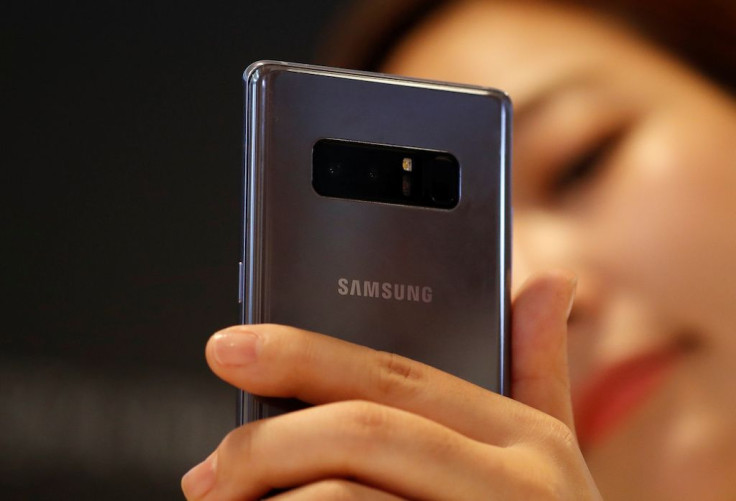 Samsung is currently developing its own foldable smartphone, dubbed the Galaxy X, and it's expected to arrive in 2018. It's exact release date is still up in the air, but now we have more details on what Samsung's planning with its foldable smartphone.
Samsung's Galaxy X foldable smartphone will reportedly be able to fold inwards. However, it seems to be more complicated than that since it looks like the South Korean phone maker is still somewhat unsure on which direction to go with its foldable smartphone, according to a report by ETNews.
Samsung began development of an in-folding smartphone four or five years ago, but it change to an outward folding design one or two years ago. Samsung is now leaning heavily towards an in-folding smartphone design because the company believes that type of technology is more mature, according to Phone Arena.
Sources say that an outward-facing design was Samsung's highest priority up until last year. It does seem like Samsung is rushing with its decision as it flip-flops on which direction to go with the design of its foldable smartphone.
Samsung has some reason to rush though since it's not the only manufacturer planning to release a foldable smartphone. IBT reported earlier today that Android Authority leaked ZTE's Axon M, which features dual displays that fold outwards to form a single 6.8-inch screen. The Axon M is already expected to be announced next month which could effectively beat Samsung to the punch.
ZTE's foldable smartphone features a hinge system that's reminiscent of what's on some current laptops. What Samsung wants to do for its Galaxy X foldable smartphone is to place a flexible AMOLED display to make its in-folding design to work. Samsung's route is a bit more ambitious which is why the company is taking a long time.
Sources claim that Samsung wants to achieve 3R foldability, which means that the radius of the fold curvature is not larger than 3mm. If Samsung is still working on making this possible, it's very likely that Galaxy X won't be arriving in early 2018. What's more realistic is that it could arrive late in the summer, the same timeframe when Samsung launches its newest Galaxy Note smartphone.
"As the head of business, I can say our current goal is next year," Samsung mobile division chief Koh Dong-jin said earlier this month. "When we can overcome some problem for sure, we will launch the product." The Samsung executive also said that the company's foldable smartphone won't simply be a stop-gap product and could very well be a new flagship device.
"Samsung has the foldable smartphone in its roadmap for the Note series and is currently working to solve a series of hurdles before unveiling it next year. Samsung will not roll out the foldable smartphone as a stop-gap product, but as a well-made flagship that can appeal to consumers," Koh said.
With the executives statements, it looks like Samsung's foldable smartphone might actually end up being the Galaxy Note 9. The company already introduced a redesign for the Galaxy Note 8 this year by having minimal bezels and a new dual-camera system.
If the Note 9 does end up becoming a foldable smartphone, Samsung would be making a huge leap with a radical new design. Unfortunately, Samsung won't be the first one to launch a foldable smartphone, but its loyal customers will surely be patient enough to wait.
© Copyright IBTimes 2023. All rights reserved.