Samsung Galaxy Note 5, S6 Edge Plus Features: First Hands-On Look [PHOTOS]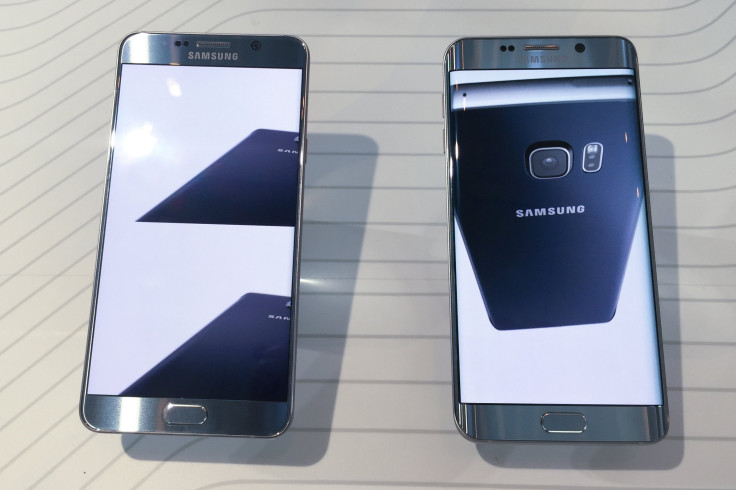 Samsung's latest bid to capture the phablet audience comes in the form of the stylus-wielding Galaxy Note 5 and the Galaxy S6 Edge+ with dual-curve screen. Inside, the phablets are very similar.
Both come packed with an Exynos 7420 64-bit octacore processor, 4GB of memory and 5.7-inch quad HD displays. But each have attributes unique to each device. Here's a closer look at some of the features that come with the Galaxy Note 5 and the Galaxy S6 Edge+ smartphones.
Curved Back
The Note 5 screen is as flat as any smartphone on the market. But flip it over and you'll find a curved back, which makes it easier to use than the 5.7-inch phablet one-handed.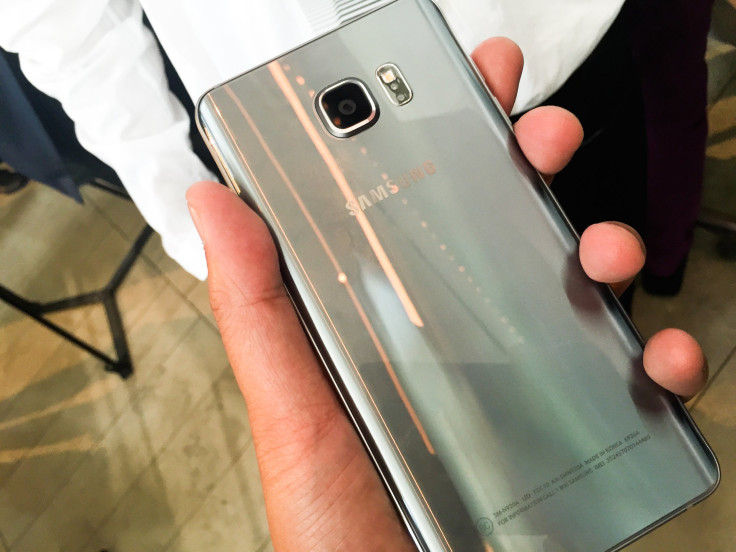 S-Pen
The Galaxy Note 5 comes packed with an S-Pen stylus at its bottom right corner. Clicking on the stylus will pop it out of storage.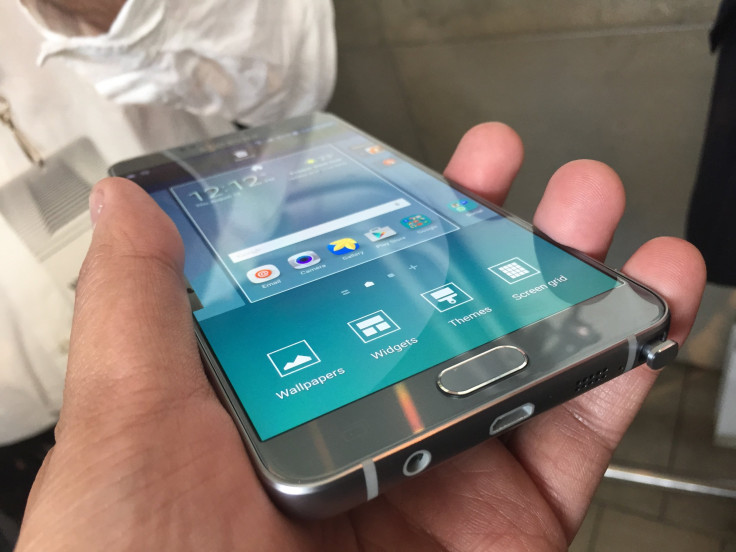 No need to unlock the Note 5 to jot something down fast. Just eject the S-Pen and write away. Reinserting the stylus saves the sketch or scribble automatically.
As with previous Note handsets, the S-Pen can also be use with various tools and apps accessed through the Air Command stylus interface.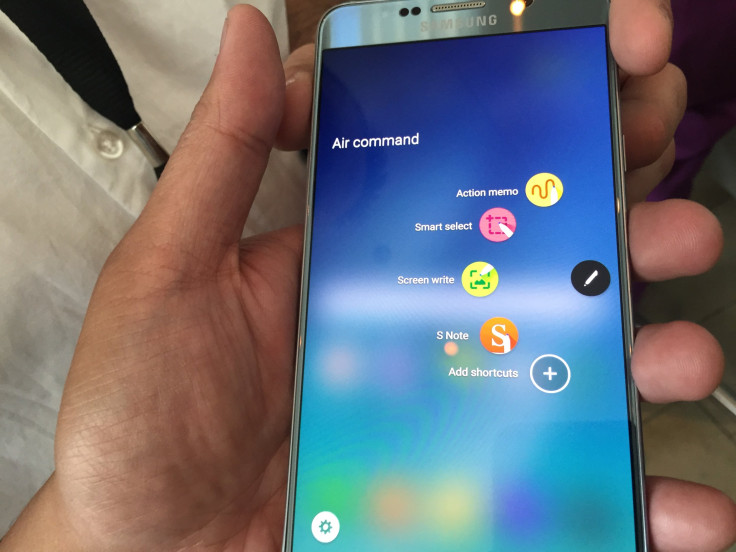 People's Edge And Apps Edge
In lieu of an S-Pen, the Galaxy S6 Edge+ comes with a dual-curve display. From the right edge, users can swipe to gain access to favorite contacts and favorite apps: features Samsung calls People's Edge and Apps Edge.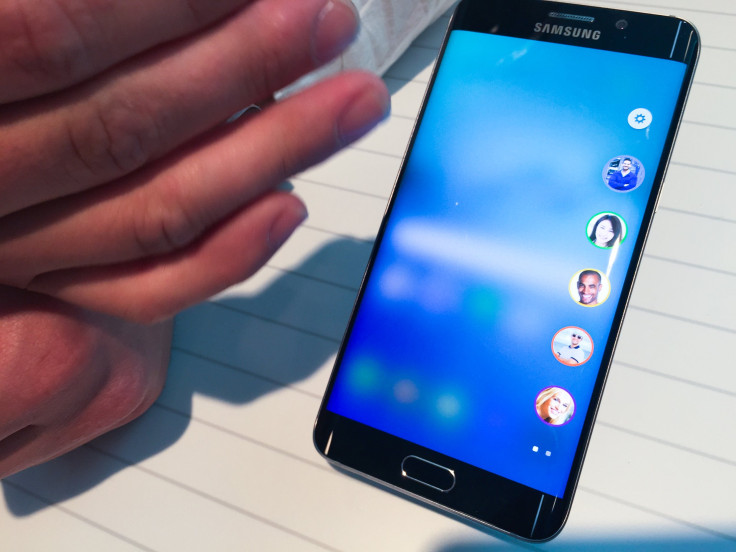 Live Stream On the Go
Social media savvy Galaxy S6 Edge+ and Note 5 owners will also have access to 4K filming and full HD live broadcasting via YouTube.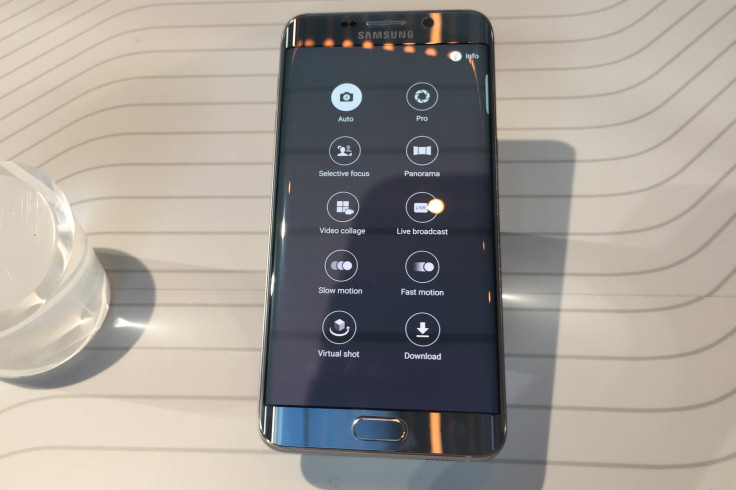 Color Options
In the U.S., the Galaxy S6 Edge+ will only be available in black and gold for now. Additional colors, such as platinum and white will be available in other markets. The Note 5 launches in black and white in the U.S.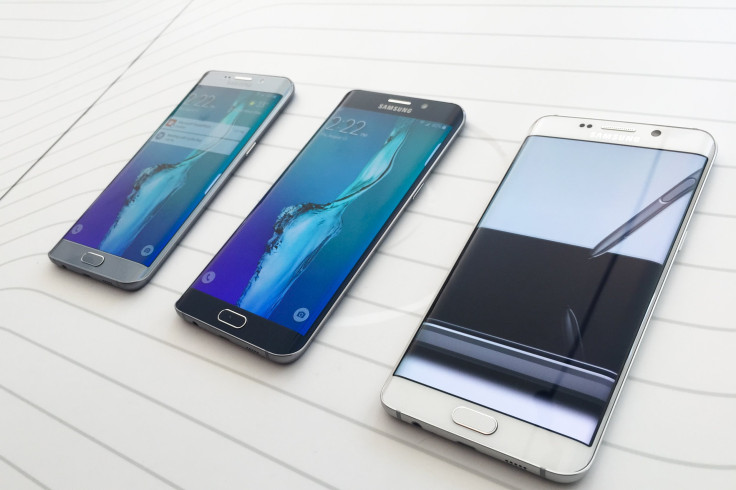 Accessories
Additional accessories can also be purchased for the S6 Edge+, including an extended battery pack and keyboard case.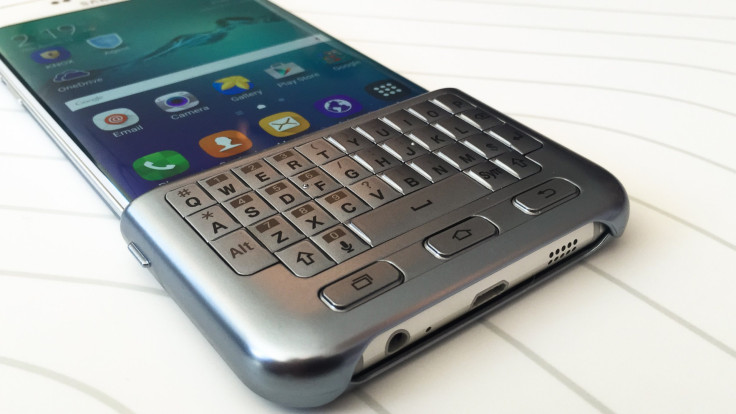 Wireless Fast Charging
Both the Note 5 and S6 Edge+ support the optional wireless charger, which can fill up a fully drained battery in two hours.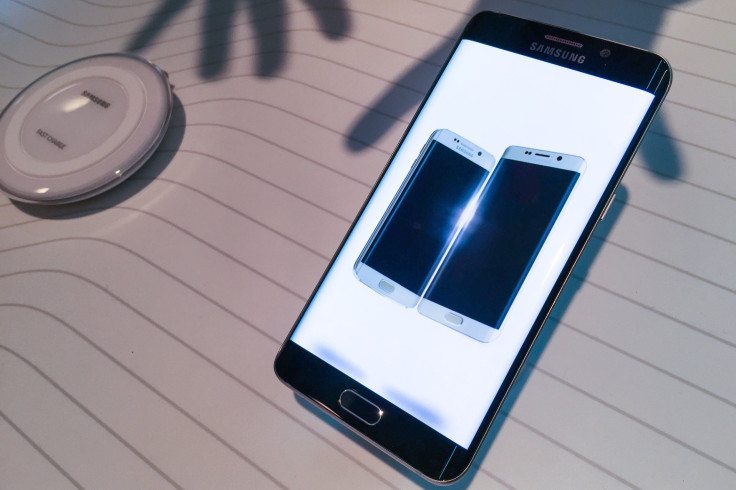 Depending on the carrier, the Note 5 and the S6 Edge+ are available in storage options of 32GB, 64GB and 128GB. But choose carefully, since neither device comes with the expandable SD storage slot that was present in previous Note devices. Preorders for the Galaxy Note 5 and the Galaxy S6 Edge+ begin Thursday; the devices will go on sale Aug. 21.
© Copyright IBTimes 2022. All rights reserved.
FOLLOW MORE IBT NEWS ON THE BELOW CHANNELS