Samsung Galaxy Note 7 Refurbished Price Rumored As Leaks Surface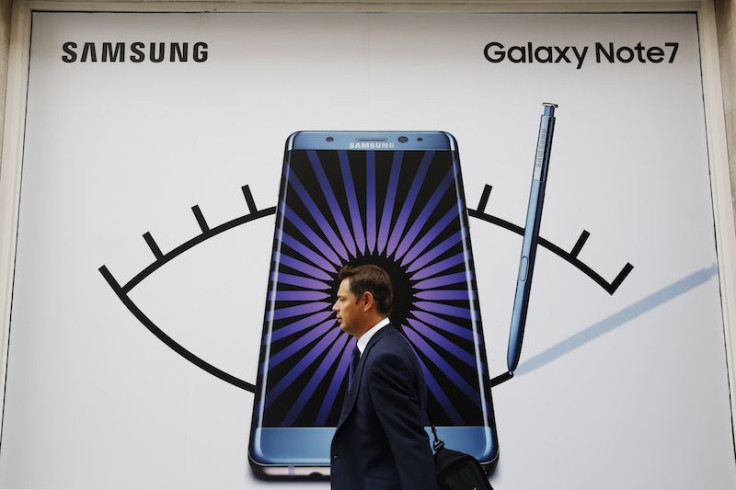 The Galaxy Note 7 refurbished model has made its first appearance in the wild, ahead of its third relaunch to the market. DroidHolic recently shared images of the handset, which will feature an R label etched on its back panel as an identifier that it is a Galaxy Note 7 that is safe for sale and use.
Samsung is expected to release the device in June, possibly under the name Galaxy Note FE (Fan Edition). So far, the manufacturer has not revealed how much the refurbished Galaxy Note 7R will cost when it returns to the market. However, rumors suggest its price may be at least 30 percent less than the original model, which sold for $849 when it first launched. Prices will likely vary, considering Samsung will also offer a rental option for the device.
Read : Was The Samsung Galaxy Note 7 Failure Inevitable?
The smartphone isn't scheduled for release in the U.S. but will be available in other markets, including Korea and Latin America. The handsets were certified by the Federal Communications Commission for use on the Korean carriers SK Telecom and LG Uplus in early May.
However, that doesn't mean there won't be Galaxy Note 7 handsets in use in the U.S. Reports indicate there are at least 76,000 original Galaxy Note 7 models still in use in the U.S. by dedicated users who have found ways to bypass the life-ending software updates sent out by Samsung and U.S. mobile carriers in the beginning of 2017 to render handsets unable to charge. Many users cite being unable to find a suitable replacement smartphone as a primary reason for holding onto the Galaxy Note 7, despite safety issues.
While there have been no more reports of exploding handsets since the second recall, analysts indicate that Galaxy Note 7 handsets still in use may be susceptible to damage caused by the device's battery potentially expanding over time, which could cause the frame to pop.
Read : Is Samsung Galaxy S8 Battery The Same As Galaxy Note 7?
Samsung and third party investigators ultimately discovered the Galaxy Note 7 contained faulty batteries and an unstable design, which caused several handsets to explode. The Galaxy Note 7 originally launched last Aug. 19 and was permanently discontinued in early October.
The refurbished Galaxy Note 7 will include a 3,200mAh battery, with Samsung hoping a lower capacity battery will make for a safer handset. The original Galaxy Note 7 featured a 3,500mAh battery. All other aspects of the Galaxy Note 7 are expected to remain the same, including its Exynos 8890 chip, 4GB of RAM and 64GB of internal storage.
© Copyright IBTimes 2023. All rights reserved.
FOLLOW MORE IBT NEWS ON THE BELOW CHANNELS