Is Samsung Galaxy S8 Battery The Same As Galaxy Note 7?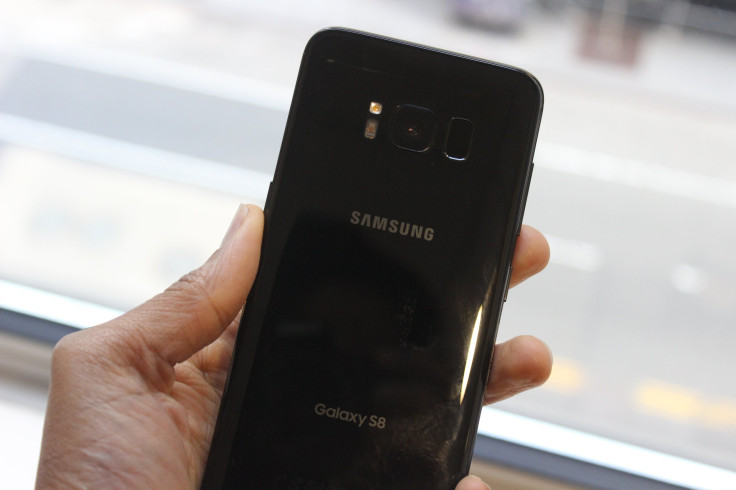 The Galaxy S8 has already been put through its paces within durability tests, which prove the device can withstand some beatings. However, there are some aspects of smartphone that may grab the interest of enthusiasts, particularly when it comes to safety.
Samsung has confirmed that its spring flagship devices have battery capacities similar to older models. The Galaxy S8 features a 3,000mAh cell, mirroring the Galaxy S7 from 2016. But the Galaxy S8 Plus features a 3,500mAh battery, which is the same capacity as the ill-fated Galaxy Note 7. Teardown team iFixit has also recently revealed that the Galaxy S8 Plus battery is "virtually indistinguishable" in design from the Galaxy Note 7 battery.
The experts indicate this is a good sign of Samsung's confidence in the quality of the Galaxy S8 and its safety checks. Following the Galaxy Note 7 discontinuation, Samsung announced its institution of an eight-point safety check, which would be implemented on all future devices starting with the Galaxy S8.
The teardown revealed the battery is a Samsung branded cell, which indicates the manufacturer has likely continued to use components from the Samsung SDI subsidiary brand, which provided batteries for the Galaxy Note 7. Durability tests have been performed on Galaxy S8 batteries in particular, pacing the components through everything from slicing to stabbing with knives. None of these actions have resulted in an explosion.
Still, if damaged, the iFixit team has determined that the Galaxy S8 has a repairability score of four out of 10. This means most layman owners would not be successful at preparing a broken handset on their own. However, Samsung offered its Samsung Galaxy care program, will account for up to three repairs or replacement per year for $11.99 per month. Several carriers also offer some form of insurance, which can be added to a service plan for the Galaxy S8.
The Samsung Galaxy S8 will be on sale officially April 21; however, many consumers who preordered the device began receiving handsets as early as April 18. The Galaxy S8 is priced as approximately $750, while the Galaxy S8 Plus will sell for around $850.
The Galaxy Note 7 is also expected to return to market as a refurbished device with a smaller, 3,200mAh battery. Reports indicate the device will not be sold in the U.S.
© Copyright IBTimes 2023. All rights reserved.
FOLLOW MORE IBT NEWS ON THE BELOW CHANNELS