Samsung Galaxy Note 8 Specs May Include Dual-Speakers, According To Leaked Schematics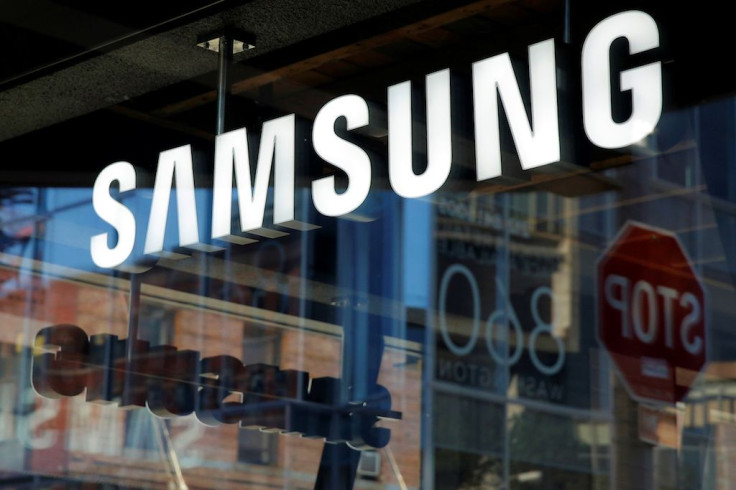 Several rumored features have been trickling in for the Samsung Galaxy Note 8. Most recently, reports from Slash Leaks suggest the device may include a dual-speaker setup. The source shared schematics images, which suggest the smartphone may feature speakers at the top and bottom of its chassis.
If true, this could suggest Samsung plans to have an audio focus on the Galaxy Note 8. During a time when many manufacturers have opted to remove the 3.5mm audio jack from its devices, Samsung may be doubling down on an improved audio experience, while retaining tried and true features. In addition to the two speakers, the schematics images also show the Galaxy Note 8 will likely keep its 3.5mm audio jack.
Read More: Galaxy Note 8 Rumors: In-Display Fingerprint Scanner Won't Be Included
The manufacturer also coupled with the recent Galaxy S8, a pair of high-end headphones from AKG. The headphones, which would typically sell for about $99 on their own came free with the 2017 flagship. Prospective Galaxy Note 8 buyers could possibly see a similar pair of headphones coupled with the smartphone.
Focusing on improved audio for its future high-end smartphones may be a natural step for Samsung, considering the Galaxy S8 was certified as Mobile HDR Premium by the UHD Alliance. The certification ensures vivid and true-to-life playback for video shot in HDR. Without the certification, video quality is often compressed on smartphones, even if they feature high-resolution displays.
Better audio on smartphones is always a good thing. The only question may be whether a dual-speaker setup would affect Samsung's IP68 water resistance rating. While an internal sealing allows devices with high water resistance ratings to survive underwater for extended periods of time, some of the primary effects of submersion are muffled sound. With two speakers, the Galaxy Note 8 may be twice as susceptible to such a reaction.
Read More: Galaxy Note 8 Leak Shows Dual Cameras, Display-Embedded Fingerprint Sensor
The Galaxy Note 8 may not make its debut, at least until August, but rumor suggests the device may also feature a dual-camera system and a rear-facing fingerprint scanner placement, similar to what was featured on the Galaxy S8. Earlier reports indicated Samsung might introduce an optical fingerprint sensor, embedded into the Galaxy Note 8 display; however, the manufacturer may have to forgo that design feature to ensure the device is ready for a late-summer or early fall launch.
© Copyright IBTimes 2023. All rights reserved.