Samsung Galaxy S8 Price Rundown For Unlocked, High Storage, And Other Uncommon Models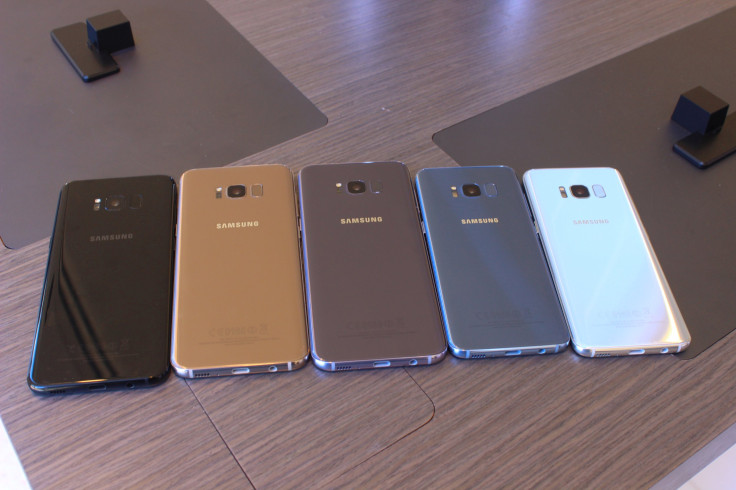 The Samsung Galaxy S8 has been on the market since late April, but there are several new and alternative models of the handset now becoming available. Whether they have new colors, design themes or hardware, consumers don't have to stick with the most common Galaxy S8 models.
Take a look at some of the Galaxy S8 variants consumers won't find everywhere.
Samsung Galaxy S8 Unlocked
Consumers can purchas e the unlocked Galaxy S8 directly from Samsung and through several third party vendors including B&H and Best Buy. The handset is not connected to any particular mobile carrier but will work best on a GSM network, such as T-Mobile or AT&T. Through Samsung, the Galaxy S8 sells for $725 and the Galaxy S8 Plus sells for $825. However, prices may vary with other vendors.
Samsung Galaxy S8 Pirates Of The Caribbean Edition
Samsung has begun teasing a Pirates of the Caribbean edition of the Galaxy S8, which features Pirates of the Caribbean themed backgrounds and protective case and ring holder. The device also comes in a treasure chest themed case. While this Galaxy S8 model hasn't yet been widely advertised, it has been spotted on sale at JD.com, selling for approximately $880. This model has the same specifications as a standard Galaxy S8 handset.
Samsung Galaxy S8 Coral Blue
The Coral Blue Galaxy S8 was made available during the device's initial launch; however, its availability was scarce. Currently, only markets including Korea and the Europe are offering this model. Now, the Coral Blue Galaxy S8 is soon expected to be available in the U.S. There aren't any details about which carriers will offer the color option at this time. It will likely have the same price as other Galaxy S8 models currently available in the U.S.; about $750 for the smaller S8 handset and about $850 for the Galaxy S8 Plus.
Samsung Galaxy S8 Arctic Silver
The Arctic Silver Galaxy S8 was also made available during the device's initial launch, but the color option was not offered by U.K carriers. Now, the network EE will offer the silver Galaxy S8 exclusively. The Galaxy S8 will sell for a £10 upfront cost while the S8 Plus will sell for £50, after which customers can select a service plan of unlimited talk and text and 25GB data for 24 months for £57.99.
Samsung Galaxy S8 High Storage
Consumers in India can purchase the Galaxy S8 Plus featuring higher RAM and storage capacities than the global models. This model houses 6GB of RAM and 128GB of internal storage, while most models feature 4GB of RAM and 64GB of internal storage. This Galaxy S8 variant will be available at India's Flipkart online store starting June 10, selling for Rs. 74,900 ($1,166) in the Midnight Black color option.
© Copyright IBTimes 2023. All rights reserved.