Samsung Galaxy S10 Will Arrive With Dedicated Co-Processor For Improved AI
There are already a bunch of rumors about the Samsung Galaxy S10, which is expected to arrive early next year. Now, a new report claims that Samsung is planning to add a dedicated AI co-processor to the device that would be responsible for powerful artificial intelligence and machine learning tasks.
Specs for the AI co-processor are currently unavailable, but a report from the Korean website ETNews suggests that the neural processing unit (NPU) will arrive with two dedicated artificial intelligence cores. If this were true, then users should expect performance improvements when it comes to AI-related tasks. This may include image processing, image recognition and speech recognition.
The chip is said to be manufactured on the new 7nm EUV chip manufacturing technology. This shouldn't be such a huge surprise to many since Samsung's major rivals are already doing the same. Apple is already using 7nm chips on its current 2018 iPhone lineup, while Huawei is doing the same with the Mate 20 Pro. Both Apple and Huawei are using their in-house chips, which also have dedicated neural engines to handle AI and machine learning tasks.
Samsung makes its own mobile processor under the Exynos brand. However, the company mixes Exynos and Qualcomm chips for its flagship Android devices, as pointed out by BGR. Exynos chips are typically used for handsets released in Asia, while Qualcomm's Snapdragon chips are used for handsets sold in western regions. It's expected that Samsung will put its new dedicated dual-core NPUs on both the Exynos and Qualcomm versions of the Galaxy S10.
So what does the dedicated NPU do for users? The most obvious application would be in the form of advanced computational photography. Google is currently leading the way with the Pixel 2 and Pixel 3 smartphones. Both handsets come with the Google-made Pixel Visual Core that handles computational photography, which helps in producing amazing photos. It's possible that Samsung may want to up its game when it comes to photography by adding it's new in-house NPU to the Galaxy S10.
The Samsung Galaxy S10 is rumored to be unveiled next year during Mobile World Congress 2019. One of the most talked about upcoming features of the device is the in-display fingerprint scanner. It's being speculated that Samsung may announce its new flagship Exynos processor and the new dedicated AI co-processor before the end of 2018.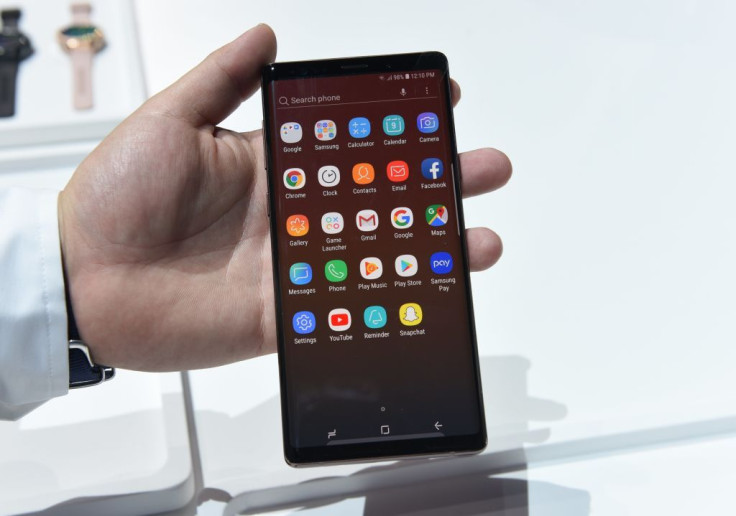 © Copyright IBTimes 2023. All rights reserved.