Samsung Galaxy S4 Release Date Coming: US Price Set At $650?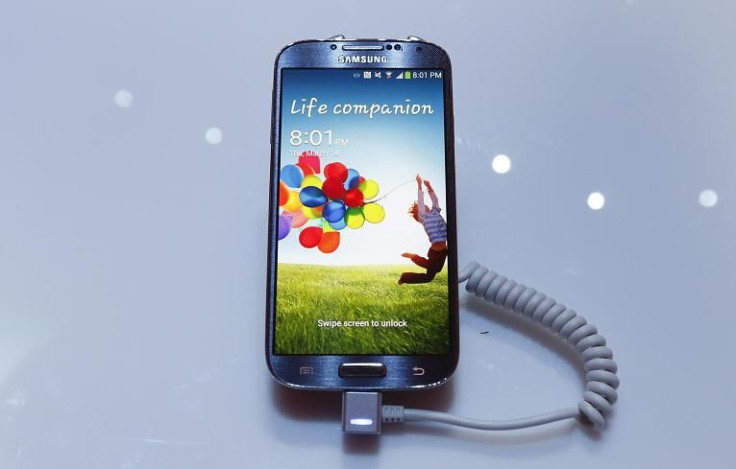 It has been five days since the Samsung Galaxy S4 was unveiled at the Mobile Unpacked event at New York City's Radio City Music Hall, and several countries, including the UK, Italy, Germany and India, have received pricing information for the device; the U.S., however, has yet to receive a pricing update despite having hosted the smartphone's debut.
Price is usually among the first tidbits of information revealed about a smartphone at its unveiling event, but this year's Broadway spectacular hosted by Samsung was notably devoid of what could be considered the most important feature of a highly coveted mobile device.
But Samsung may have inadvertently let slip the retail value of its Galaxy S4 in the rules for a give-away contest hosted by the company, where 48 contestants will win a first-place prize of a Galaxy S4 unit and four contestants will win a grand prize of a Galaxy S4 and 55-inch Samsung Smart TV combo.
Several sources, including Forbes and Phone Area, discovered within the rules for Samsung's "Cut to the Front of the Line" contest an Approximate Retail Value, or ARV, for the Galaxy S4 of $579. But the contest rules have seemingly since been updated and the ARV increased.
Section five of the contest rules now reads: "48 First Prizes will be awarded, each consisting of a Samsung Galaxy S4 mobile device. Approximate Retail Value ("ARV"): $650*."
While this Galaxy S4 contest contains the only pricing information we've heard so far, the rules also stress that the value is an approximation and may not be what consumers ultimately pay for their handset once its available for retail. Section 11 of the rules: "These Official Rules suggest an approximate retail value of the Galaxy S4. No specific pricing has been determined for this device, yet, and the device is not yet offered for sale in the United States. Pricing for the Galaxy S4 will be determined by Sponsor's carrier partners and announced some time in Quarter 2 of 2013."
According to the rules, carriers that plan to power the smartphone will begin revealing their prices sometime in the second quarter, which begins April 1. As per vague direction from Samsung President J.K. Shin at Mobile Unpacked last Thursday, the Galaxy S4 will release in late April; that date has since been projected as April 26, therefore, we can estimate a three-week window during which U.S. prices will be revealed.
The Galaxy S4 is expected to be released on six U.S. carriers, including Verizon, AT&T, Sprint, T-Mobile, U.S. Cellular and Cricket Wireless, but all are keeping quiet, and so far only AT&T and T-Mobile have opened preorder sign-up pages so that customers can sign up for updated information.
Rumors suggest that the Galaxy S4 will likely be priced between $199 and $299 with a two-year contract on most carriers and will likely cost around $800 unlocked. Consumers may likely also see varying prices as well as discounts due to the large amount of carriers that will have the phone. Foreign pricing for unlocked Galaxy S4 units has a suggested retail between $776 and $905.
Available to only U.S. residents, Samsung's "Cut to the Front of the Line" contest runs from March 14 to April 22. Perhaps we will find out the price of the U.S. Galaxy S4 on April 22, after the four grand-prize winners have been selected.
© Copyright IBTimes 2023. All rights reserved.