Samsung Galaxy S5, Galaxy Note 4 Rumors: Latest Buzz Suggests Mix Of Steel And Plastic, 3-Sided Display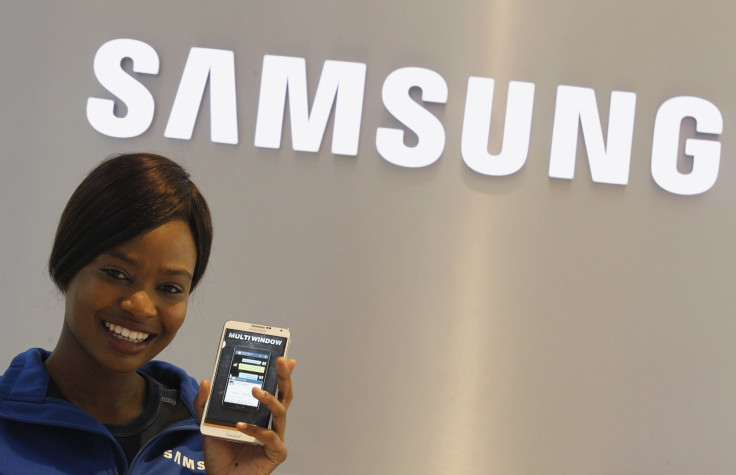 While rumors about Samsung's (KRX:005935) next range of devices are flying thick and fast, new reports joined the rumor mill on Thursday to provide the latest tidbits about two of the most anticipated devices from the company in 2014 -- the Galaxy S5 and the Galaxy Note 4.
Media reports surfaced last week saying that Samsung could most probably launch the Galaxy S5 in a standard and a premium variant, with the latter featuring a metal body. But, a new report from ETNews, a Korean website, said that Samsung could indeed release a premium version of the smartphone, but the device is likely to sport a combination of steel and plastic, rather than a full metal construction.
According to G4Games, citing the ETNews report, the premium version of the Galaxy S5 will feature a stainless-steel battery cover, while other components of the handset's case will be made from plastic. The G4Games report also speculated that Samsung might have made the decision to reduce the weight of the device.
Meanwhile, Lee Young Hee, executive vice president of Samsung's mobile business, told Bloomberg in an interview on Thursday that the new Galaxy Note 4 could feature a three-sided display, allowing users to read messages from an angle. Lee also said that the device would be released in the second half of this year and will be aimed at the high-end segment.
In addition to the Note 4, Lee also said that the Galaxy S5 could be released "around March and April" with a "radically different design with a focus on the display."
According to SamMobile, Samsung has showcased such displays before, and it is expected that the new technology might be ready for the public by the second half of this year, and make its way onto the Galaxy Note 4. However, it is still unclear whether the new three-sided display will be flexible as well.
Check out the display video here:
Last week, a smartphone design patent filing by Samsung to the United States Patent and Trademark Office leaked online, leading many to believe that the patent was meant for the Galaxy Note 4. The design of the smartphone indicated that the Galaxy Note 4 could sport a curvature form factor and the hardware buttons typically found on Samsung devices were conspicuous by their absence.
© Copyright IBTimes 2023. All rights reserved.