Samsung Galaxy S6 Could Trump Galaxy Alpha With Mostly Metal Design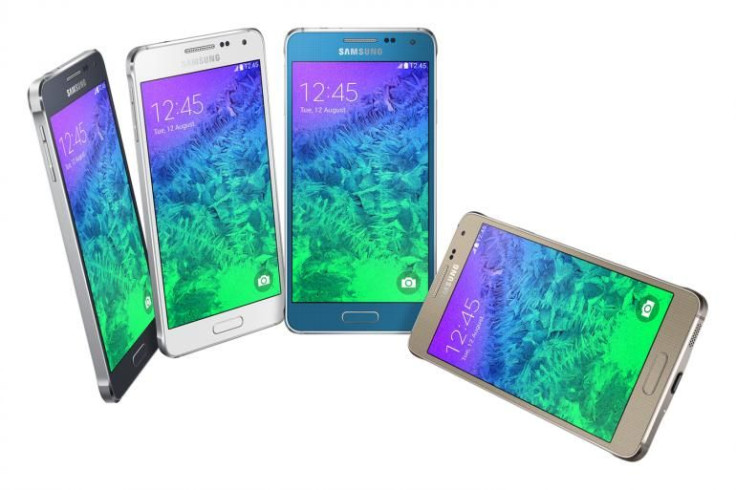 A Samsung Electronics Co. Ltd.'s (KRX:005930) executive has already said the upcoming Galaxy S6 smartphone will be made of "new materials," and a new report indicates the new materials may be metal. With the release of its mid-range Samsung Galaxy Alpha smartphone, which includes a partially metal design, Samsung is expected to further its endeavors with metal. The Samsung Galaxy Note 4 may also have a partially metal design, similar to the Galaxy Alpha, while the Samsung Galaxy S6 flagship smartphone may be made mostly out of metal, according to the Chinese publication Sina.com.
Tech blog G For Games interpreted from the Sina.com report Samsung is looking to make deals with some of the more prominent Taiwanese metal suppliers like Foxconn, Pegatron and Winstron to manufacture metal casings for the Galaxy S6. However, these suppliers are all quite loyal to Apple Inc. (NASDAQ:AAPL). Supply chain sources say that these suppliers may increase material prices for their non-Apple customers. However, if Samsung is serious about getting into the business of making devices with mostly metal frames, they may have to pay the price.
Currently, Samsung works with suppliers like China's BYD Electronics and Taiwan's Eminence Precision Industrial Co., which collectively have the capacity to produce about 1 million metal casings per month. This is likely why the Samsung Galaxy Alpha features metal only around its trim, and may be available in primarily Asian and European markets. But Samsung is not the only smartphone manufacturer looking to step its game up against Apple.
Foreign rival Xiaomi, which is making a splash in China with its affordable, iPhone inspired, Android-powered smartphones, is also expected to introduce a device with a metal design. In the recent April-June quarter Xiaomi surpassed Samsung in terms of smartphones shipped in China, and surpassed Apple in terms of smartphones sold in China. The company benefits in that it sells its smartphones in small batches, a few tens of thousands at a time, so it does not need to manufacturer enough for a global supply.
Other smartphone makers like HTC Corp. (TPE:2498) that utilize metal for its device designs also do not sell smartphones in the same volume as Samsung or Apple. The HTC One (M8) is 90 percent metal. In addition to its display, it includes only a small patch of plastic on its top. The HTC One (M8) has shipped about 5 million units since its March release, in comparison to the polycarbonate plastic Samsung Galaxy S5, which shipped more than 11 million units during its first month of availability.
Overall, Samsung can ship more than 50 million units of its flagship devices in a year. Reports also indicate that Apple has plans to have 70 million to 80 million units of its iPhone 6 flagship manufactured before the end of the year. The Cupertino, California, company sold more than 35 million iPhones during the April-June quarter alone. Such yields make it very easy for certain smartphone companies to have domination over certain industries.
Currently, not much is known about the Samsung Galaxy S6, but a shift in Samsung's strategy has been noted. As rumors suggest Apple is planning to release iPhone models with larger screens -- a feature that has largely been designated to Android, and particularly Samsung devices -- the Korean manufacturer has realized its usual strategy of releasing several plastic smartphones at high-end price points may soon no longer be applicable. Analysts expect the iPhone 6 to increase Apple's sales by 20 percent, while they say Samsung's upcoming smartphones like the Galaxy Note 4 won't save the company from plummeting sales. Samsung is expected to use the Galaxy Alpha as a gauge of how consumers receive a metal design. If the Galaxy Alpha is a success, the Galaxy S6 may have a better chance of being made almost entirely of metal.
© Copyright IBTimes 2022. All rights reserved.
FOLLOW MORE IBT NEWS ON THE BELOW CHANNELS