Samsung Galaxy S8+ 6GB RAM, AT&T, T-Mobile Compatible Version Will Be Available In Hong Kong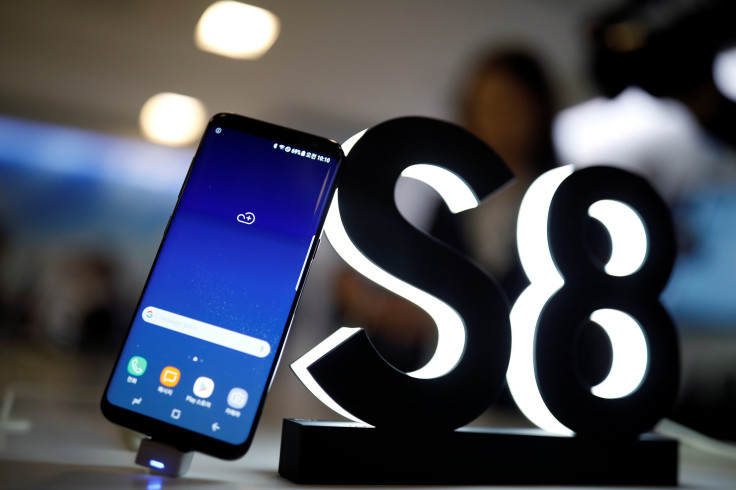 The Samsung Galaxy S8 is a powerful device as it comes with 4GB RAM. But there is an even more powerful version with 6GB RAM and 128GB onboard storage.
Read: 5G Capable AT&T Samsung Galaxy S8 Will Have The Fastest Mobile Internet Speeds
However, it is not available in the U.S. The locked version of the device will be sold only in select markets such as South Korea and Hong Kong, so it might not be easy to source it out in the States. But that doesn't mean that you won't be able to get your hands on it if you desire the device that is around 50 percent more powerful than a regular Galaxy S8.
Samsung said at an event in Hong Kong Friday that an unlocked 6GB version of the Samsung Galaxy S8 Plus will be available in Hong Kong. This means that users interested in procuring the powerful device will be able to get an unlocked version if they want to bear the cost of importing it from Hong Kong and use it anywhere they want.
The company also stated that the Galaxy S8 devices sold in Hong Kong would not be locked to carriers. While the company has not yet revealed how much the device would cost, it has said that it will be launching it at an event in Hong Kong on May 25.
If you want the smartphone but don't want to bother importing it, you can wait for the device to emerge on reselling sites such as eBay.
The 6GB Samsung Galaxy S8 had been rumored for long, but Samsung confirmed its existence on April 18 in an official listing on Samsung South Korea's website.
Samsung is also offering the DeX accessory free with 6GB Galaxy S8 Plus. According to SamMobile, the device might cost upwards of $1,000.
Samsung launched the Galaxy S8 at an event in New York on March 29 and the Galaxy S8 Plus, with a 6.2-inch display and a 2,960 x 1,440p Super AMOLED edge-to-edge display, is the larger of the two devices. The U.S. version of the device has a Snapdragon 835 processor, while the international variant of the device is expected to have an Exynos 8895 processor.
Both the Galaxy S8 and Galaxy S8 Plus come with Android 7.0 out-of-the-box and pack a 3,500-mAh battery.
Read: Samsung Galaxy S8 Plus: New Security Update Improves Facial Recognition
In case you are willing to wait for a more powerful device, Samsung has a Galaxy Note 8 device, which is expected to release in the U.S. around September and might probably come with 6GB RAM, a more powerful processor, or a higher-spec version of the Snapdragon 835. It is also expected to come with a 5.7-inch edge-to-edge Super AMOLED display, an improved S-Pen stylus, and Android O. The device is expected to reinvigorate the Note series and rebuild the company's image damaged by the Note 7 fiasco.
© Copyright IBTimes 2023. All rights reserved.