Samsung Galaxy S8 Active Specs Leaked Live; Release Date Not Yet Announced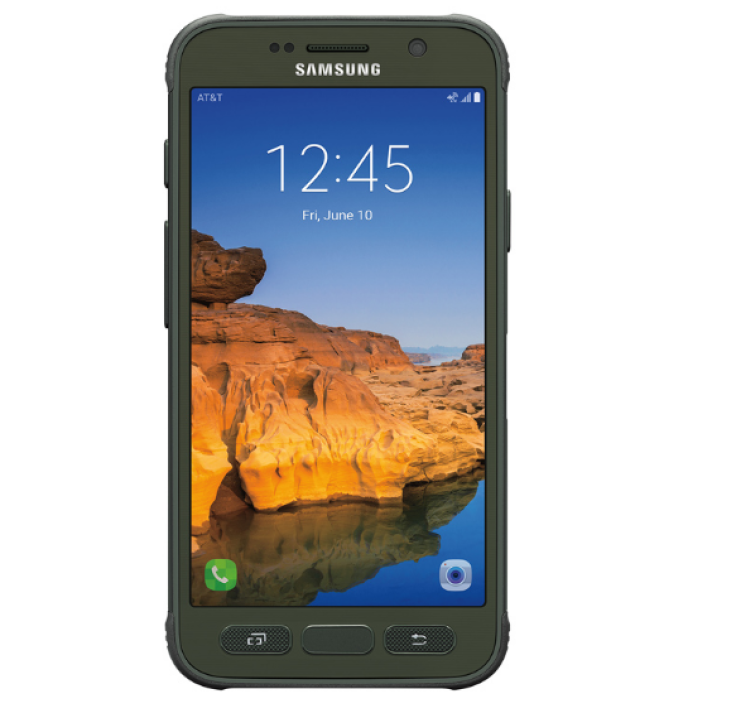 The Galaxy Note 8 will be revealed in one month but the Galaxy S8 Active smartphone has not yet released. However, the rugged designed device appears to still be in Samsung's pipeline as video and images of the device have recently leaked.
YouTuber TechDroider recently shared a video of a device be claims the Galaxy S8 Active. The handset does bear a striking resemblance to Samsung's Active handsets from the past. The device features a metal frame and what appears to be a polycarbonate back panel, while its screen is similar to that of the Galaxy S8, with thin bezels and no home button. The device also includes a rear fingerprint scanner, much like the Galaxy S8. All of these design cues point to the device being the Galaxy S8 Active.
Read: Samsung Galaxy S8 Active Specs Revealed In Benchmark Leak
The reviewer pointed out some other details about the device, such as having a card slot which allows for the MicroSD card to fit on one side and the SIM card to fit on the other side. On older devices, the card slot is extended to fit the MicroSD card and SIM card next to each other. This internal design change will likely free up space on the device. It could also be a hint has to possible internal design changes for the Galaxy Note 8.
There is no word on why the Galaxy S8 Active has not yet released to market. Typically, the rugged model releases soon after the original flagship handsets, The Galaxy S7 released in March and the Galaxy S7 Active released in early June.
It is possible the Galaxy S8 Active got delayed in the wake of the Galaxy S8 releasing later than usual, which was prompted because of the Galaxy Note 7 discontinuation. The Galaxy S8 didn't release to market until late April when older models have released as early as mid-March. Samsung has also recently released its refurbished Galaxy Note 7 FE model, and is now also focusing on the Galaxy Note 8 launch. The manufacturer recently announced its upcoming Unpacked event for Aug. 23. However, the recent live leaks could be an indication of an impending launch.
Read: Leaked Galaxy S8 Active Not Sporting Edge-To-Edge Display Like Flagship Device
The Galaxy S8 Active is expected to feature a Qualcomm Snapdragon 835 chip, 4GB of RAM, 64GB of storage, and a 12-megapixel camera, similar to the Galaxy S8. While the device will likely have the same 18:9:5 aspect ratio as the Galaxy S8, the Active model may not feature a curved display. The device is rumored to feature a massive 4,000mAh battery.
Samsung's Active line is usually an AT&T exclusive device. However, Reddit members noted that the handset showcased in the video did not have AT&T branding.
© Copyright IBTimes 2023. All rights reserved.
FOLLOW MORE IBT NEWS ON THE BELOW CHANNELS