Is Samsung Galaxy S8+ Price Dropping Because of Galaxy Note 8 Release Date?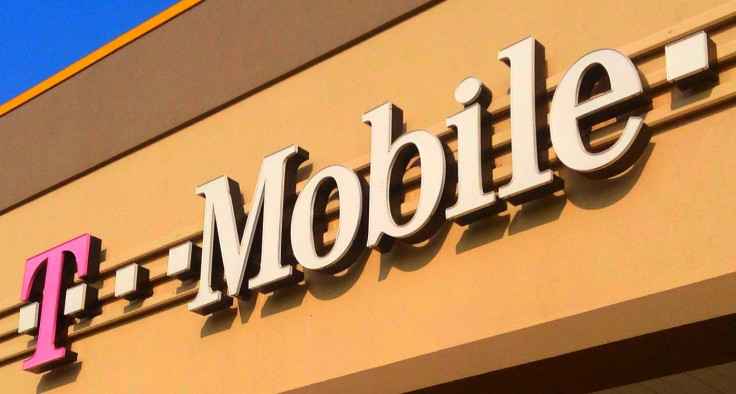 The Samsung Galaxy 8+ is currently on a $60 discount at T-Mobile. Customers can purchase the smartphone for $790 instead of its usual $850. With T-Mobile's payment plan, the device sells for $70 down and $30 per month for 24 months.
It is possible the Galaxy S8+ is being put on sale because of the impending Galaxy Note 8 release date. Samsung's next smartphone could be announced and released as early as August and could be major competition for larger Galaxy S8+. The phablet may have a lot more in common with the Galaxy Note 8 than the Galaxy S8.
Read: Samsung Galaxy Note 8 Specs: Case Leak And Render Rundown Ahead Of 2017 Release Date
Reports indicate that the smaller Galaxy S8 model has been more popular among consumers than the Galaxy S8+. Meanwhile, Galaxy Note line has always been a niche brand targeted to a special brand of consumers, who in particular appreciate the S-Pen stylus. Even many die hard Galaxy Note 7 owners preferred to keep their potentially dangerous handsets rather than upgrade to the Galaxy S8 or Galaxy S8+. This puts the Galaxy S8+ in a rather precarious situation of not being the consumer's first pick; especially when it was expected to be the more popular handset prior to launch.
The Galaxy Note 8 launch could be an ideal opportunity for Samsung and retailers to also move more Galaxy S8+ handsets. The Galaxy Note 8 could hit the market at an eye-watering $900 or more if rumors are to be believed. Perhaps unsure customers might opt for the cheaper Galaxy S8+ instead of the pricier new model.
There is no word on how long T-Mobile will host its discount, or whether other carriers will offer discounts for the handsets. Some other Galaxy S8 sales have surfaced in the early summer and others are sure to pop up in the coming weeks and months, especially has the device's time on the market really matures and the Galaxy Note 8 release date nears.
The Galaxy S8 is not on sale at T-Mobile at the moment. That model is available for $750 or for $30 down and $30 per month for 24 months.
T-Mobile is also doing another promotion, which allows customers to purchase two Galaxy S8 or Galaxy S8+ handsets and get up to $790 back in the form of a prepaid Mastercard. Customers are able to redeem the promotion even when purchasing the Galaxy S8+ at its sale price.
Read: Samsung Galaxy Note 8 Phone Specs May Include Internal Storage Upgrades
The Galaxy S8+ is available in black, silver and gray color options. This model features a 6.2-inch Quad HD dual-edge display, a Qualcomm Snapdragon 835 chip, 4GB of RAM and 64GB of internal storage, a 3,500mAh battery, and Android 7.0 Nougat. The device also features a 12-megapixel rear camera and 8-megapixel front camera, an IP68 water and dust resistance rating, a rear-facing fingerprint scanner, iris scanning and facial recognition and a USB-C port. The Galaxy S8 primarily differs from the S8+ due to its 5.8-inch display and 3,000mAh battery.
Rumors suggest the Galaxy Note 8 may have a 6.3-inch dual-edge curved display, a Qualcomm Snapdragon 835 or Exynos 8895 chip 6GB of RAM and up to 128GB of internal storage, a 3,300mAh battery and Android 7.1.1 Nougat. The device may come also feature a dual camera set up and may come in black, blue and silver color options.
© Copyright IBTimes 2023. All rights reserved.
FOLLOW MORE IBT NEWS ON THE BELOW CHANNELS