Galaxy Note 8 vs Galaxy C10: How Do Samsung's Rumored Dual Camera Devices Differ?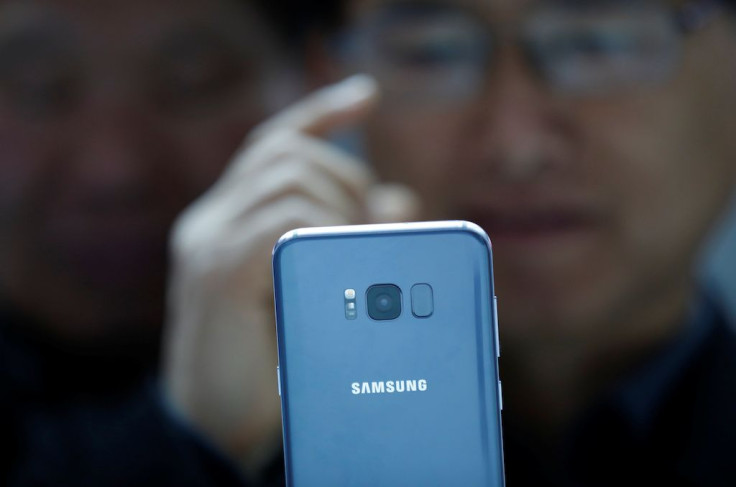 Samsung's upcoming dual-camera feature may quickly spread to mid-range devices, according to tech informant @mmddj_china. Rumors suggest Samsung may include dual camera setups on Galaxy A series and Galaxy C series devices, which are expected to release later in 2017. However, new claims indicate Samsung may delay the Galaxy C10 and Galaxy C10 Pro release to focus on getting the Galaxy Note 8 to market.
Many of Samsung's mid-range devices have served as feature test beds ahead of flagships launches. Consumers saw the 2016 Galaxy A series usher in features including expanded storage and a premium unibody design, ahead of devices such as the Galaxy S7 and Galaxy Note 7. The Galaxy C9 Pro smartphone, which released in China in March features a 6GB RAM and a 4,000mAh battery, while similar RAM upgrades are rumored for the Galaxy Note 8.
Read: Samsung Galaxy Note 8 Release Date 2017: Phone Specs Hinted In Galaxy C9 Pro?
Leaked renders in late May showed the Galaxy C10 with a dual camera, which led pundits to believe it would be Samsung's first device to feature such a setup. Now, the Galaxy C10 release date is uncertain and sources consider Samsung may delay the C10 to release the Galaxy Note 8 as its first device with a dual camera. Rumors are also undecided as to whether the Galaxy Note 8 will release in August or September. Samsung has yet to confirm details about either device.
The Galaxy C10 is rumored to run a Qualcomm Snapdragon 660 processor, which would make it a mid-range device. It's possible 6-inch Full HD display would make it a phablet. Outside of these differentiators, the Galaxy C10 may include rather high-end specifications, 6GB of RAM, 64GB and 128GB internal storage options, a 4,000mAh battery and Android 7.0 Nougat.
According to the leaked renders, the Galaxy C10 may have a vertical dual camera setup with one lens situated on top of the other at the rear of the camera. The device may feature a capacitive home button, meaning it will likely have visible, front-facing fingerprint scanner.
The Galaxy Note 8 is rumored to run the Qualcomm Snapdragon 835 or Exynos 8895 chips, which would make it a premium device. It's 6.2-inch Quad HD dual-edge curved display would also make it a phablet. Internal specifications for the Galaxy Note 8 may also include up to 6GB of RAM and up to 128GB of internal storage. However, the device may have a smaller 3,300mAh battery and may run the more current Android 7.1.1 Nougat system.
Read: Samsung Galaxy Note 8 Phone Specs May Include Internal Storage Upgrades
Leaks and renders of the Galaxy Note 8 suggest the device may have a horizontal dual camera setup with the two lenses situated next to one another. The device may feature a capacitive fingerprint sensor to the right of the dual camera, much like the Galaxy S8. Meanwhile, it would feature a virtual home button embedded into the device's display.
The biggest difference between the Galaxy C10 and the Galaxy Note 8 will likely be its availability. The Galaxy C series devices tend to be exclusive to Asian markets, such as China, while the Galaxy Note series devices are available globally. However, the Galaxy Note FE relaunch, which is scheduled for next Friday, could be even bigger competition for the Galaxy C10. The device is expected to be identical to the Galaxy Note 7 but may run a smaller battery and Samsung's Bixby AI software. It may have Asian market availability, similar to the Galaxy C10.
© Copyright IBTimes 2023. All rights reserved.
FOLLOW MORE IBT NEWS ON THE BELOW CHANNELS