Samsung Galaxy Note 8 Phone Specs May Include Internal Storage Upgrades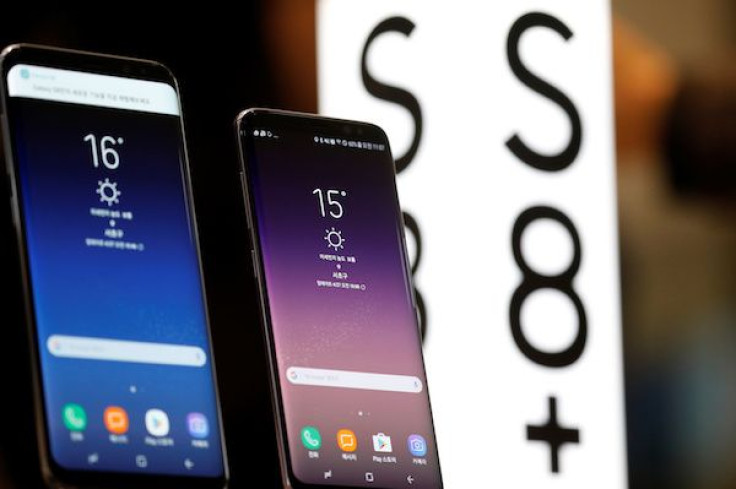 Samsung may boost its internal storage capacities once again on the Galaxy Note 8, if rumors are to be believed. Sources indicate that Samsung may sell a 128GB model of the Galaxy Note 8 globally in addition to a 64GB model. In addition, the device would still support expandable storage up to 256GB.
Samsung has had an interesting history with storage in its devices. Most recently, the manufacturer boosted its Galaxy Note 7 and Galaxy S8 to 64GB of internal storage with additional expanded storage. Before those, most Samsung flagships available globally were available only in a 32GB internal storage model. Smartphones including the Galaxy S7, Galaxy Note 5 and Galaxy S6 Edge Plus all sold in this fashion. Models with 64GB or 128GB were exclusive only to certain markets, such as Korea.
Read: Samsung Galaxy S9 To Have Non-Exploding Solid State Batteries, Report Says
Samsung has attempted to bring higher internal storage capacities to the global market. The Samsung Galaxy S6 and Galaxy S6 Edge released in spring 2015 with 32GB, 64GB, and 128GB internal storage options available, in markets including the U.S. Samsung, attempted to make a move similar to Apple, which has introduced three high-capacity story options for the iPhone 6 the previous fall. However, Samsung doubled back with the Galaxy Note 5 and Galaxy S6 Edge Plus, which released with 32GB of internal storage and no expandable storage. This was a major criticism of the device.
Samsung slowly began to pivot with the Galaxy S7, which was Samsung's first premium device with a unibody design to feature expandable storage. After the Galaxy Note 7 was discontinued, the Galaxy S8 was the first Samsung device to be globally available with 64GB of internal storage and microSD expansion. Again, Samsung had made 126GB models available, but not in the market, such as the U.S.
Read: When Is Galaxy Note 8 Coming Out? A Rundown Of Samsung Release Date Rumors
Many rumors suggest specifications for the Galaxy Note 8 could set its price up to $1000. In addition to 64GB and 128GB internal storage options, the device may house 6GB of RAM and a 6.3-inch dual-edge curved display. The device may also feature a 3,300mAh battery and 7.1.1 Nougat. Some models may run the Qualcomm Snapdragon 835 chip, while others may run the Samsung Exynos 8895 chip.
Rumors are also undecided as to whether the Galaxy Note 8 will release in August or September. There are some hints at a mid-to-late August launch and some that suggest a late-September launch. So far, Samsung has not confirmed any details about the Galaxy Note 8.
Reports also suggest Samsung is set to re-release the Galaxy Note 7 as a refurbished product called the Galaxy Note FE on July 7. The device is expected to be identical to the Galaxy Note 7 but may run a smaller battery at 3,200mAh instead of the original 3,500mAh, with which the device originally released. The Galaxy Note FE is not expected to release in the U.S., but rather in Korea, Latin America, and Europe.
© Copyright IBTimes 2023. All rights reserved.
FOLLOW MORE IBT NEWS ON THE BELOW CHANNELS