Samsung Galaxy S8 Snapdragon 835 Chipset Confirmed To Be More Powerful Than Apple iPhone 7 A10 Processor?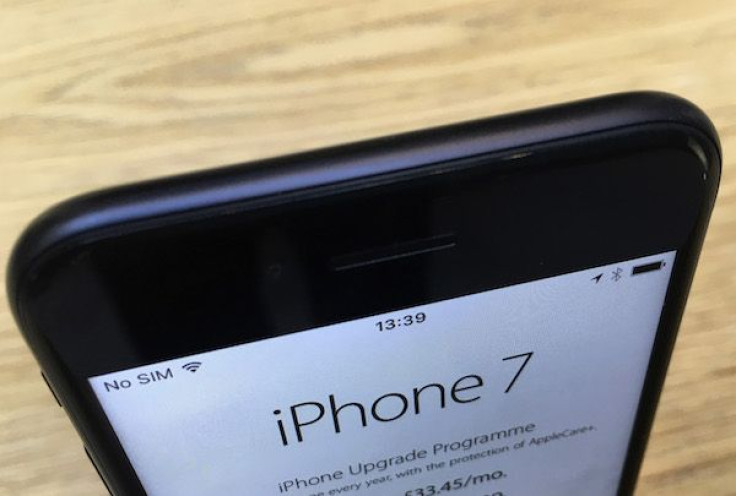 Oh snap, Samsung is about to devour Apple when it finally releases its Galaxy S8 flagship smartphone early next year. Based on the AnTuTu benchmark, the Snapdragon 835 chipset that is arriving with the S7 successor easily trumps the A10 processor of the iPhone 7 and iPhone 7 Plus when it comes to overall performance.
The AnTuTu result for the benchmark test of Qualcomm's Snapdragon 835 processor is already in, and the upcoming chipset that is being produced using the 10nm processor scored a whopping 181,434. The chipset's score is quite high, it toppled the previous record of Apple's A10 chipset at 172,644, as per PhoneArena. The scores translate to performance, so without a doubt, the Galaxy S8 could likely reign supreme in the market and snatch the crown from Apple's latest iPhones.
According to Android Pure, the AnTuTu Benchmark rating of the Snapdragon 835 chipset was for a prototype device that sports a 5.9-inch 1440 x 2560 display, 4GB of RAM and 64GB of internal memory. The high-end device was also found to run Android 7.0 Nougat. Another interesting discovery about the Snapdragon 835 chipset is the fact that it is going to be an octa-core processor and not a quad-core one like the Snapdragon 821.
The Snapdragon 835 processor is going to debut with the Samsung Galaxy S8 early next year. Another device that is reportedly going to be powered by the impressive chipset is the Xiaomi Mi 6. Other smartphones that are launching with this version of the Snapdragon processor have yet to be revealed and confirmed as of late.
Securing the Snapdragon 835 chipset for its upcoming flagship handset is a smart move for Samsung following the disaster that the Galaxy Note 7 caused. This would also mean payback time for Samsung after its Galaxy S7 was outplayed by the iPhone 7 thanks to the latter's A10 processor.
In October, Forbes reported that Linley Gwennap of the Linley Group revealed Apple's A10 chip to be so powerful, it blows other chips on the market out of the water. At the time, Gwennap maintained that the A10's single-core performance gave it the upper hand compared to other CPUs, including the one that's powering the Galaxy S7. Now it seems things are about to change when the Galaxy S8 is introduced next year.
© Copyright IBTimes 2023. All rights reserved.