Samsung Galaxy S9 Battery Capacity To Be Same As Galaxy S8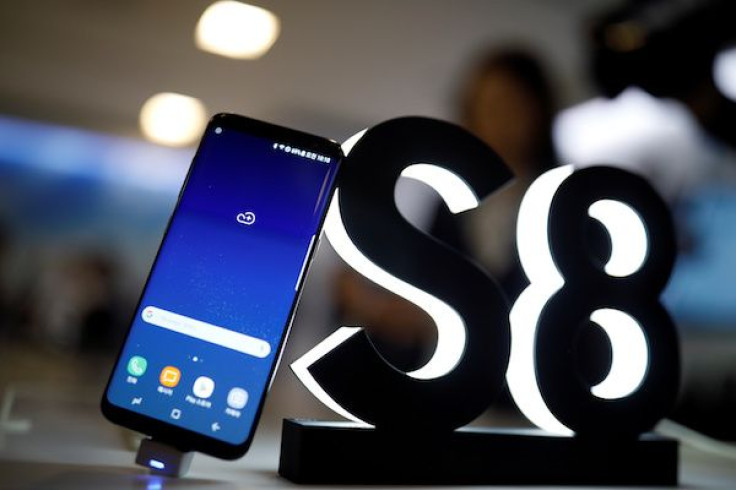 According to a new report, Samsung's upcoming Galaxy S9 flagship phone won't be coming with a bigger battery than last year's Galaxy S8. Interestingly, this won't mean that it will only last as long as its predecessor on regular use. It's very likely that the South Korea giant's new flagship phone's battery could still perform better.
Phone Arena reported Monday, citing leaked certifications from Brazil's telecom regulator ANATEL, that Samsung's 2018 flagship handset appears to house a 3,000mAh capacity battery like 2017's Galaxy S8 at launch. Even the larger Galaxy S9+ is also believed to be debuting with the same 3,500mAh battery capacity as the S8+.
To be fair, the certifications do not mention the Galaxy S9 and the Galaxy S9+ models. They simply state that Samsung has a new pair of batteries that have 3,000mAh and 3,500mAh capacities. Nevertheless, it is very understandable why the newly certified batteries are being earmarked for the Galaxy S9 and S9+, considering that they are the upcoming pair of flagship offerings scheduled for launch next month.
While Samsung fans may be disappointed by this new leak, the possibility that the new upgrades could come with the same capacity batteries isn't such a bad thing at all. For one thing, the 2018 lineup is sporting Qualcomm's latest Snapdragon 845 processor that is strategically designed to help phones perform efficiently, and it also promotes longer battery life.
The Galaxy S9 and S9+ are also believed to sport Qualcomm's Quick Charge 4.0+. The upgraded fast battery charging feature can recharge a battery's cell to 50 percent in just 15 minutes. With this technology onboard, it would be hard for fans to not consider the new upgrades when they hit the market this first quarter.
The new leak comes days after an alleged retail box of the device emerged online. The box listed several specs and features of the device, but it did not provide any information about its battery capacity. Per the retail box, the Galaxy S9 could feature a 5.6-inch (diagonal corners) quad HD AMOLED display, a 12-megapixel rear camera with optical image stabilization and variable aperture and an 8-megapixel front-facing snapper.
The box also indicated that Galaxy S9 will be IP68 water- and dust-resistant. There's also mention of 4GB of RAM and 64GB onboard storage, as well as an iris scanner and wireless charging. Finally, the device is said to have stereo speakers and earphones that are tuned by AKG. Samsung did not confirm if the leaked retail box is legit, so it's still best to take all these information with a grain of salt.
© Copyright IBTimes 2023. All rights reserved.
FOLLOW MORE IBT NEWS ON THE BELOW CHANNELS