Samsung Galaxy S9 Leaks Suggest Headphone Jack Removal For 2018 Release Date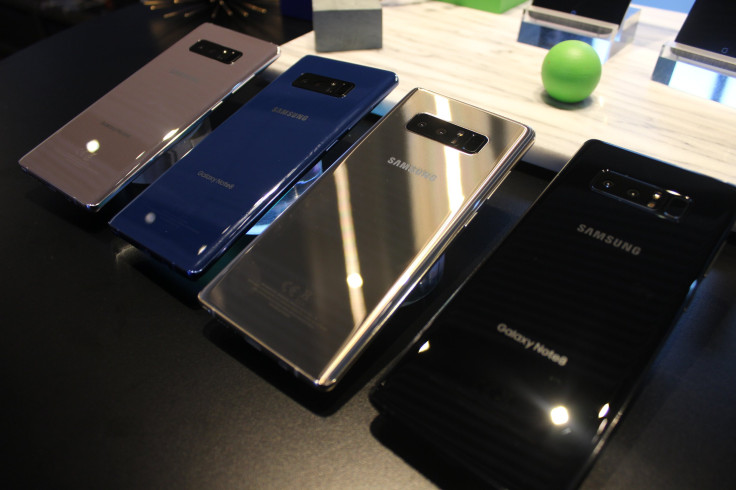 The Samsung Galaxy S9 could release without a 3.5mm headphone jack, according to a new report by Tech Droider. Citing a source from China, the tech blog revealed series of specs for both the rumored Galaxy S9 and Galaxy S9+ models.
If true, the Galaxy S9 could be following in the footsteps of both Apple and Google, which have released smartphones in the last two years without headphone jacks. The iPhone 7, iPhone 8 and iPhone X were all announced sans headphone jack; as were the Pixel 2 and Pixel 2 XL, despite Google scoffing at Apple's bold move in 2016.
Meanwhile, Samsung has released the Galaxy S8 and Galaxy Note 8, bundled with AKG brand headphones as a statement of dedication to consumer demands. Many have expected Samsung would continue including the audio feature on its flagship smartphones to differentiate from other devices on the market. However, the manufacturer may now consider other ways to compete with the signature features on rival devices.
Rumors also suggest Samsung may be looking to improve its facial recognition technology, following the introduction of Apple's Face ID on the iPhone X. The manufacturer also introduced updates to its Bixby AI assistant at its recent Developers Conference, to rival various AI technology from Google, such as Google Assistant and Google Lens.
Some manufacturers reasons for removing the headphone jack from smartphones include freeing up space for other components. Some also consider the potential to create thinner devices. Removing such features could also help manufacturers as they continue to work to perfect a display embedded fingerprint sensor.
One rumor suggested Samsung filed a patent for a fingerprint sensor embedded into a notch, which would be located at the bottom of a device's display. While Samsung has yet to confirm any retails about the Galaxy S9, there is considerable potential for many of the feature suggestions that have already surfaced. Another report details Samsung's patent for a pressure-sensitive fingerprint sensor. These new components could potentially justify the removal of the headphone jack on the Galaxy S9.
© Copyright IBTimes 2023. All rights reserved.
FOLLOW MORE IBT NEWS ON THE BELOW CHANNELS