Samsung Leak Confirms Affordable Midrange 5G Smartphone
For 5G devices, Samsung currently offers its flagship device that's equipped with the technology but comes with a hefty price tag. However, some information has been leaked about an upcoming Samsung release which would have the 5G feature on an affordable smartphone. Here's what we know about this Samsung release.
According to popular leaker Evan Blass, the leaks are footage and renders of a potential Samsung A90 5G smartphone. Samsung's A-series are known to be more affordable compared to the top of the line, flagship devices. Potentially, the Samsung A90 would be the one of the first of its generation to get the 5G feature outside flagship devices.
The leaks also showed the device's specs and hardware. This A90 device would have a teardrop display notch and three rear cameras. Moreover, the new device's leaked box screenshot is said to have a 6.7-inch Full HD+ AMOLED display, 32 megapixel front camera and even an octa-core processor. Overall, this affordable device offers strong specs from the get-go.
For now, Samsung has yet to officially tease the release of any A90 5G smartphones soon. The company is still about to release the Samsung Galaxy Fold this September. The Galaxy Fold would be Samsung's first iteration for a foldable smart device in its company's rivals are also racing to make. Huawei is also making its own foldable device with the Mate X.
Potentially, the Galaxy Fold's release could allow the company to start teasing its other devices afterwards. The recent Samsung Galaxy A80 is just released this May 2019 which means that the A90 5G could be a long way before its released. The A90's 5G features could make it an alternative device for consumers who want a 5G device on release but not willing to shell out money for a brand new device at its first release price.
In other news, the company is also positioning itself to be the top smartphone provider in the US. Its rival, Huawei, is currently under fire with the U.S.-China trade war which puts them at risk from being banned from doing business with the country forever. Meanwhile, Apple has shifted focus towards services this 2019. If the A90 5G is true, it could be Samsung's step toward leading in device sales among the big smartphone companies in the U.S.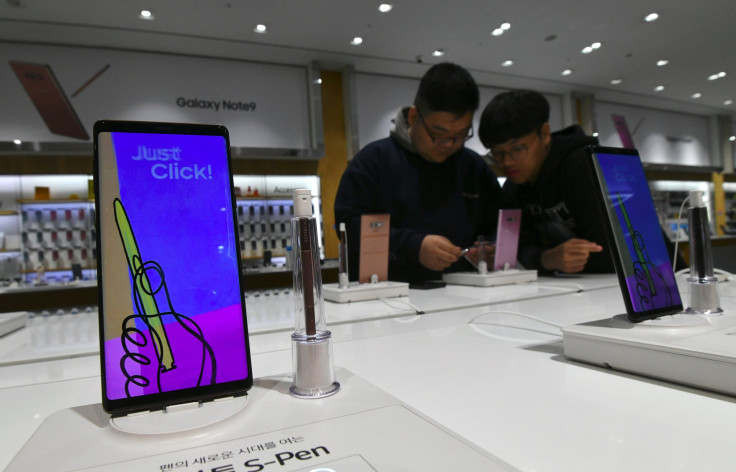 © Copyright IBTimes 2023. All rights reserved.