Samsung Reportedly Doubting Marketability Of Bixby-Powered Smart Speaker
Samsung is rumored to be making its own smart speaker that will be powered by the Bixby smart assistant. However, it looks like the South Korean company has doubts on the marketability of such a device.
"Samsung currently does not view Al speakers as marketable, as the global market is already dominated by unbeatable Amazon and the Korean market is too small to make profits," an anonymous source told The Korea Herald. "More importantly, Samsung cannot afford to focus on the uncertain market, as most of its AI specialists -- whose number is much less than that of the US tech giants -- are currently going all out to develop the Bixby version in English."
Samsung might simply be taking a "wait-and-see attitude" towards its ambitions for a smart speaker, mobile industry specialist and researcher Kim Jong-ki suggested. He believes that Samsung might not want to quickly jump into an uncertain market with a new device that simply has the same functionalities as its rivals.
READ: Samsung Reportedly Planning To Release Its Own News App That Supports Bixby
The last time news about Samsung's smart speaker came into light was from a couple of weeks ago. The Wall Street Journal reported that Samsung's Bixby-powered smart speaker is codenamed as Vega. The WSJ's report claimed that the development for project Vega was being slowed down due to the lack of progress of Bixby.
When Samsung released the Galaxy S8 and Galaxy S8 Plus in the United States, the flagship smartphones arrived without the Bixby voice assistant. It seems as though the company was forced to delay the feature because it had trouble with Bixby understanding English due to lack of data. However, Bixby's full functionality was readily available in South Korea in May, just a month after the Galaxy S8 devices were released.
Samsung announced earlier today that Bixby voice is finally rolling out to Galaxy S8 owners in the U.S., and it remains to be seen how well it will perform. Samsung noted on its announcement that Bixby can only recognize English and Korean at the moment, and that "not all accents, dialects and expressions are recognized."
With Bixby seemingly late in the game, it's completely understandable that Samsung is doubting the marketability of releasing its own smart speaker. Amazon had a head-start with its Alexa-powered Echo speakers, and it does look like the company is leading the current smart speaker race.
Google followed with its Google Home speaker powered by the company's own voice Assistant. Google already has a lot of experience with machine learning and AI, and it also has access to tons of user data that it can leverage to keep improving Google Assistant and its Home speaker.
Apple also recently announced the HomePod speaker, which is powered by Siri. The HomePod won't be arriving until this December, but just like all other Apple products, it already has a lot of people's attention.
READ: Apple Siri vs. Samsung Bixby: iPhone Assistant Is Ahead In User Adoption Despite Lagging Behind In Tech
In South Korea, Samsung is also facing some competition. Local carrier SK Telecom has already released the NUGU speaker, while other Korean companies, like Kakao, are already planning to do the same, as pointed out by GSM Arena.
Regardless of whether or not Samsung decides to finally join the smart speaker race, it's clear though that the company still has some interest in making Bixby more widely available. Samsung's already announced that it would be making its voice assistant available for the Family Hub 2.0 smart refrigerators through an over-the-air software update.
Samsung is also not completely out of the smart speaker race. Harman Kardon, which Samsung currently owns, is building its own smart speaker called Invoke, and it will be powered by Microsoft's Cortana. Harman Kardon's Invoke is slated to arrive later this fall.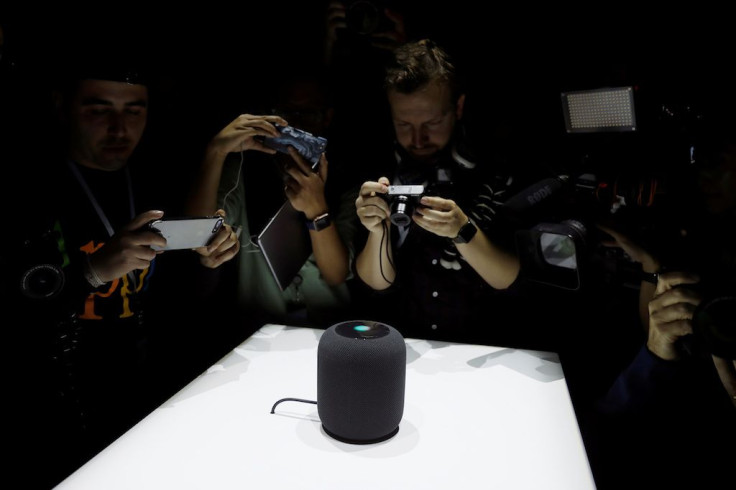 © Copyright IBTimes 2023. All rights reserved.
FOLLOW MORE IBT NEWS ON THE BELOW CHANNELS