Samsung T-Mobile Devices To Get Android ICS Upgrade [FULL LIST]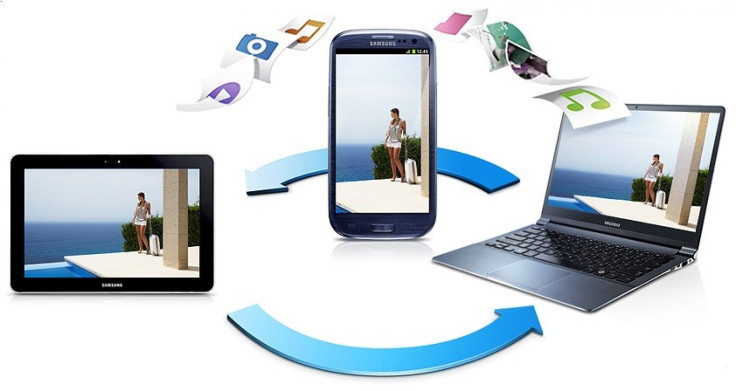 Samsung has finally released the list of T-Mobile devices that will be receiving the Android 4.0 Ice Cream Sandwich update.
The specified devices are the Samsung Galaxy S II, Samsung Galaxy S Blaze 4G, Samsung Galaxy Tab 7.0 Plus and the Samsung Galaxy Tab 10.1.
Last month, Samsung released a list of devices on other networks that would be getting the update, but the rollout has been slow.
On AT&T: Galaxy S II, Galaxy S II Skyrocket, Galaxy Note, Captivate Glide and Galaxy Tab 8.9
On Sprint: Nexus S 4G and Galaxy S II Epic 4G Touch
On Verizon: Galaxy Tab 10.1 and Galaxy Tab 7.7
On Wi-Fi: Galaxy Tab 7.0 Plus, Galaxy Tab 8.9 and Galaxy Tab 10.1.
The Galaxy Note is the latest device to get the ICS update, but there is no word on when it will officially hit the U.S.
Devin Balentina, a Netherlands-based Galaxy Note owner, tweeted an image of the update software revealing some of its features, including the new S Note app with advanced note-taking, productivity tools and a new S Memo widget.
The Ice Cream Sandwich update for the Galaxy Note was officially announced by Samsung for the first quarter of 2012, but in March it was pushed back to the second quarter.
It seems the pattern of the rollout for the update will follow the Samsung Galaxy S2, which started in Europe and reached the U.S. two months later.
Samsung is in close communication with both Google and our carrier partners to upgrade devices to Android 4.0 Ice Cream Sandwich as quickly and as smoothly as possible, the company wrote in a statement on their site.
© Copyright IBTimes 2023. All rights reserved.