Samsung, TSMC Revealed To Be Supplying Apple A12 Processors Ahead Of iPhone 8 September Launch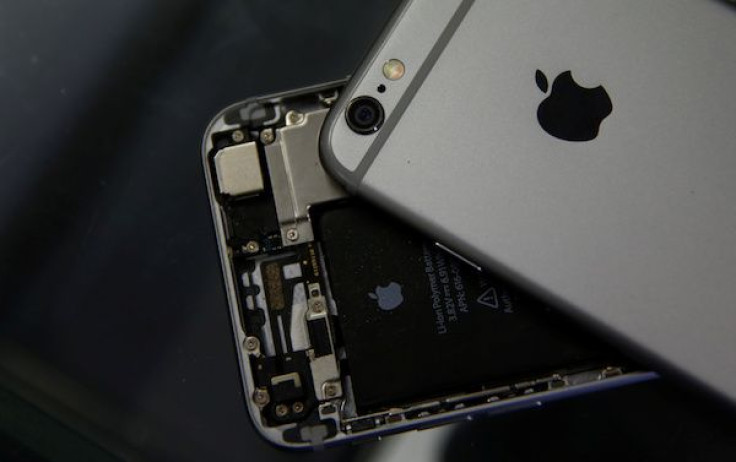 Apple is not only working on the upcoming iPhone 8, which is slated for launch this fall. The Cupertino tech giant is also preparing the road for the flagship device's successors. A new report has disclosed that come 2018, Apple will be getting its supply of processors not only from TSMC, but also from its main smartphone maker rival, Samsung.
Last Tuesday, South Korean news site The Investor learned that Samsung Electronics will once again produce processor chips for Apple. However, they won't be for this year's iPhone 8. Instead, the chips that Samsung will be manufacturing could be for the upcoming flagship phone's successor, for they won't arrive until next year. This is definitely good news to Samsung, who lost orders of processor chips to Taiwanese rival TSMC in 2013 and was left out of the picture of iPhone chips in the years that followed.
One of Samsung's CEOs, Kwon Oh-hyun, is said to be the one who made the deal between Samsung and Apple possible. Oh-hyun, who oversees the processor chips and other parts businesses of the South Korean tech giant, paid a visit to Apple's headquarters in June. "The CEO could persuade Apple's top brass taking advantage of their close ties on OLED," a source said.
ALSO READ: Apple funding legal defense of four companies in Qualcomm antitrust lawsuit
With Samsung securing the deal to making A-series processors for Apple once again, it is bound to share orders with TSMC like what they did with the iPhone 6s. The two companies are reportedly making 7 nanometer processors for the iPhone 8's successor, and this processor is currently presumed to be called as A12 chips, as pointed out by Apple Insider.
So why would Apple once again tap Samsung to be a chip supplier? The reason for this may have something to do with the technology involved in the processor Samsung is making. Samsung's first-generation 7nm processor will utilize extreme ultraviolet (EUV) lithography technology, something that TSMC will not use until 2019. This technology is said to provide higher performance at lower costs, so Apple is believed to be testing out Samsung's new chip for its 2018 iPhone to prepare its transition to TSMC's 7nm EUV processors a year later, according to Patently Apple.
What TSMC is preparing for 2018 is its first-generation 7nm processor that uses deep ultraviolet (DUV) technology. Sources told DigiTimes that despite using a different technology than the one for its second-generation 7nm chips, the first-generation processor would still be "competitive."
ALSO READ: Apple granted patent for smart iPhone dock that supports Siri
For this year's iPhone, Apple is securing its A11 chip supplies from TSMC. CNBC learned in May that the A10 Fusion chip's successor already entered production. While there appears to be no problem with the production of the A11 chips, the iPhone 8 is still rumored to be delayed by a few weeks due to setbacks in the implementation of certain components of the handset.
Despite not being involved in the processor side of things for this year's 10th anniversary iPhone, Samsung is still playing an important role in the production of the Galaxy S8 competitor. Samsung is apparently the sole supplier of OLED display panels for the iPhone 8. This is not surprising though given that Samsung has control of 95 percent of the world's OLED market.
© Copyright IBTimes 2023. All rights reserved.