Samsung Will Release Galaxy S6 With Two Curved Edges, A Glass Back And Non-Removable Battery, Reports Say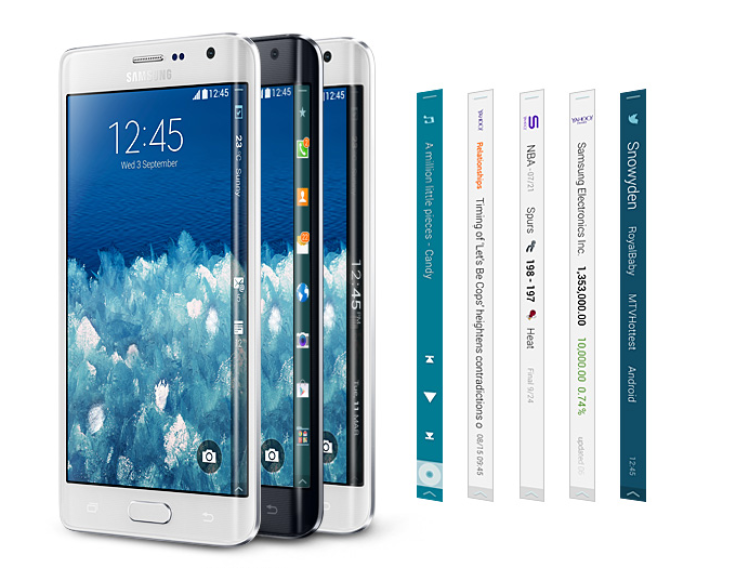 Samsung is planning to release a Galaxy S6 special edition with curved edges, according to latest rumors. The main model's rumored specs also include a glass back and non-removable battery, according to a Korean site.
Samsung is opting for a version of the Galaxy S6 with a similar curved screen to the one found on its Galaxy Note Edge, but it will appear on both side of the device, according to SamMobile. The site claims it has confirmed that the Galaxy S6 variant will also use the Note Edge's system for side notifications, including panel apps like news, sports, Yahoo! Finance and a pedometer powered by Samsung's S Health app.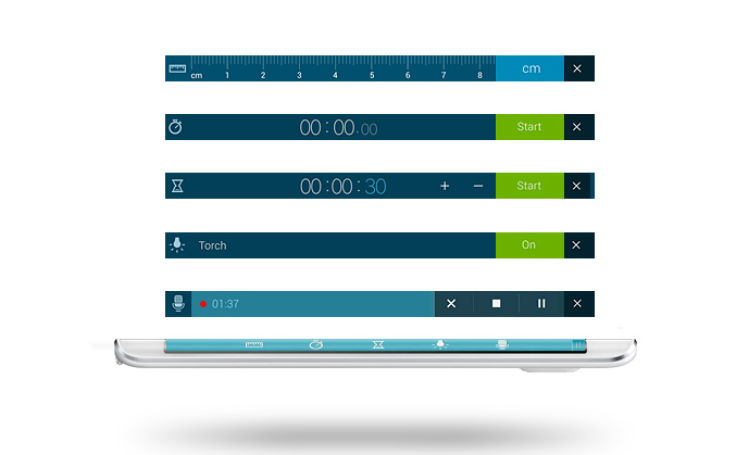 The Night Clock app will also appear on the Galaxy S6, which produces minimal light for nighttime viewing, according to the report. It claims that Samsung's Express Me app, which allows Note Edge owners to customize the curved display, will also be included when the device is released later this year.
In addition to existing apps on the Note Edge, the Samsung Galaxy S6 will reportedly allow users to activate the main panel using the side curves. A new app called Glance Lighting will light up the curved edges of the variant Galaxy S6 for calls and notifications when the smartphone is laying on its main display. Users will also be able to assign a specific color to favorite contacts, which will flash when the Galaxy S6 Edge is face-down.
Samsung will release the standard Galaxy S6 with double-sided glass, according to another report from Korean site DDaily. Samsung will produce both the Galaxy S6 and its Edge variant with a metal frame like the one found on its Galaxy Alpha, according to an unnamed Samsung official cited by the site.
Samsung will also reportedly release both the Galaxy S6 and its curved edge special edition with a non-removable battery due to the new manufacturing methods. If the reports are true, it could anger Samsung customers fond of the easily-replaced battery found on existing Galaxy smartphones.
An earlier report said Samsung would release the Galaxy S6 with a fingerprint sensor more like the one found on Apple's iPhone 6. GSMArena expects the Galaxy S6 to include Android 5.0 (Lollipop), a 5.2-inch Quad HD display, a 20-megapixel main camera and 3GB of RAM memory.
© Copyright IBTimes 2023. All rights reserved.