Samsung's Rushed Note 7 Recall May Have Caused Discontinuation; Galaxy S8 Development Delayed By Two Weeks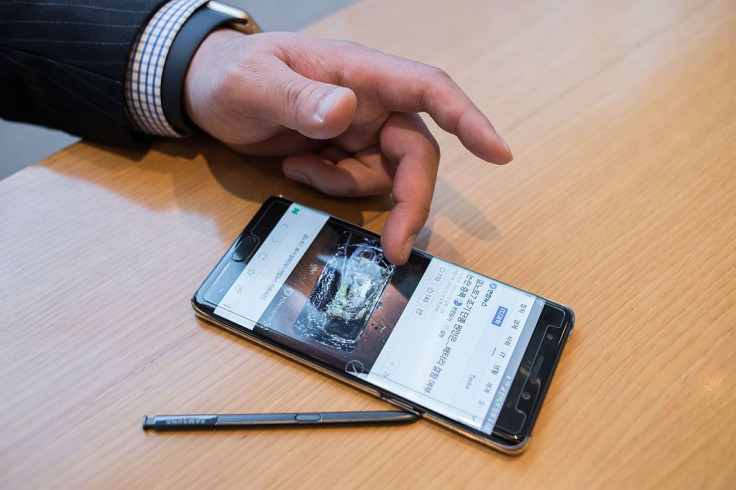 It's been weeks since Samsung recalled the Galaxy Note 7 after multiple users reported that the device kept on catching fire. As the South Korean company continues to struggle to keep its reputation intact, it looks like Samsung's efforts to save the device may have contributed to its discontinuation.
When users began reporting problems with the Galaxy Note 7 back in August, Samsung started investigating the root cause of the fire hazard. The company discovered that the problem was with the device's batteries which were supplied by Samsung SDI Co., a company affiliate. Batteries from Samsung SDI Co. apparently had protrusions, while batteries from Samsung's other suppliers didn't.
The discovery of the flaw didn't provide a definitive answer as it didn't explain why the batteries were faulty in the first place. However, it was enough for Samsung to recall 2.5 million units of the Note 7 in early September. The company offered to replace all units with new ones housing batteries from a different supplier.
The recall backfired as replacements also began to catch fire. Instead of investigating and researching the true cause of the issue, Samsung quickly made the decision for a recall. This ended up with Samsung completely stopping production of the Note 7. "Samsung still doesn't have a conclusive answer for what's causing some Note 7s to catch fire," the Wall Street Journal reported.
While Samsung is still figuring out what happened with the Note 7, it has also begun working on its flagship smartphone for 2017, the Galaxy S8. Samsung has delayed development of the Galaxy S8 by two weeks as the company is still trying to figure out what caused the overheating issue with the Note 7, according to one of the WSJ's sources. The development team behind the Galaxy S8 has also been tasked to investigate the problem with the Note 7, causing the two-week delay, according to SamMobile.
With Samsung juggling the problem with the Note 7 and the development of its next flagship smartphone, the launch of the Galaxy S8 may possibly be pushed back. The upcoming device is expected to make its debut during the Mobile World Congress in February 2017. If Samsung intends to take its time working on the Galaxy S8, it might have to skip the upcoming conference and debut the smartphone at a later date.
© Copyright IBTimes 2022. All rights reserved.
FOLLOW MORE IBT NEWS ON THE BELOW CHANNELS