Sanctioned Russian Bank Launches Cross-Border Crypto Payments Despite Ban
KEY POINTS
The U.S. Treasury Department sanctioned Rosbank and its owner Vladimir Olegovich Potanin last year
Despite this, Rosbank has started offering transactions using crypto assets limited only to private and corporate clients
Rosbank is working with B-Crypto, which provides technical support for crypto settlements
Rosbank, the 11th largest bank in Russia in terms of assets and one of the financial institutions sanctioned by the United States, has made history as it piloted the cryptocurrency cross-border payments for private and corporate clients, making it the first Russian bank to provide such service.
The move came just days after the planned launch of a national cryptocurrency exchange platform in Russia was scrapped.
Last year, the U.S. Treasury Department sanctioned Rosbank and its owner, oligarch Vladimir Olegovich Potanin, who according to Bloomberg, is one of the richest men in Russia. Despite this, the third most reliable Russian bank in 2021, according to Forbes, has already offered transactions using crypto assets limited only to private and corporate clients, a local media reported.
Unfortunately, the report did not reveal which crypto asset the bank would use but claimed that it is working with B-Crypto, a financial technology (Fintech) company which provides technical support for crypto settlements and specializes in international payments in virtual currencies.
Rosbank said that while the initiative is already rolling out, transactions are in compliance with the country's legislative requirements, the guidelines provided by the central bank, as well as the bank's own compliance policy.
But, unlike regular transactions, the process of cross-borders settlement using cryptocurrency is a little complex.
Companies in Russia that want to pay using crypto assets on imported goods and services should first make arrangements with the supplier and indicate the wallet where the payment would come from. The supplier will then issue an invoice, featuring the amount due in crypto and the receiving wallet address.
When a contract is signed, the Russian company purchasing imported goods and services deposits the invoice amount in fiat cash into its account in Rosbank. The bank then moves the money to a third-party institution, in this case, B-Crypto, which releases the funds to purchase the preferred crypto asset and then forwards it to the supplier.
Rosbank's crypto service launch comes on the heels of reports that lawmakers in Russia have axed the legislative amendment to launch a state-run cryptocurrency exchange platform and will instead focus on creating regulations to allow companies to open crypto trading platforms in the country.
Russia's about-face in its planned state-backed cryptocurrency exchange platform was reportedly due to the opposition of the country's Ministry of Finance, which was not in favor of the plan since it would entail a much more comprehensive regulation of a wide range of crypto assets.
For Alexi Guznov, the deputy chairman of the Bank of Russia, the state-backed crypto exchange plan was still too early and he noted that "most likely, these will be organizations that will help in the interaction between exporters and importers and in cross-border settlements in digital currencies."
"Through them, Russian companies will be able to pay, for example, for parallel imports," he added.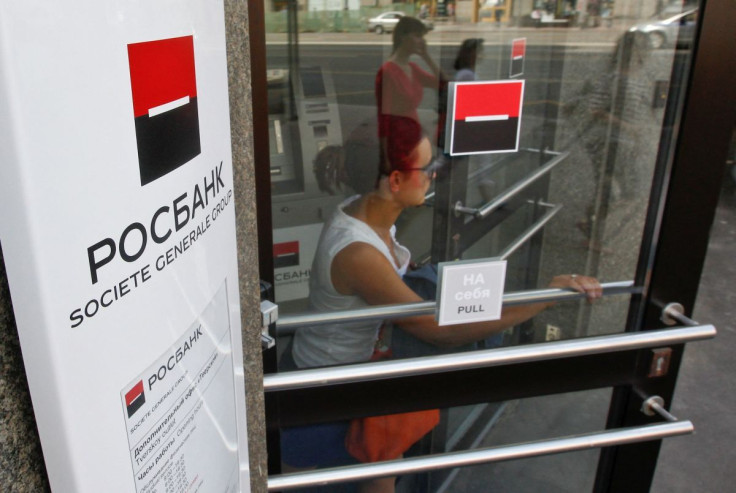 © Copyright IBTimes 2023. All rights reserved.