Sarah Ferguson Joked About Splitting With Prince Andrew During Engagement Interview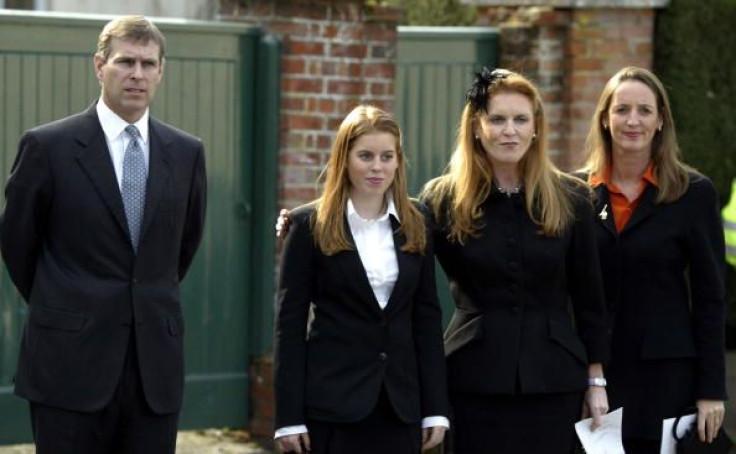 Sarah Ferguson seemed to have had a premonition that her marriage with Prince Andrew was doomed for divorce.
Following the Duke and Duchess of York's engagement, they sat down for a TV interview with ITV. During their chat, the then-couple was obviously loved-up, and Prince Andrew shared how he proposed to Ferguson and how she reacted. Apparently, Ferguson may have unknowingly predicted that they were not going to grow old together right after the proposal.
"I asked Sarah some weeks ago and Sarah said yes. Which surprised me," Prince Andrew said (via Express). "Here's a little anecdote for you – she said 'when you wake up tomorrow morning, you can tell me it's all a huge joke'. I didn't."
Ferguson quipped, "I'm sitting here."
During their interview, Ferguson and Prince Andrew said that they were "a good team" and "solid friends." They were also asked when they realized that they had already found the one in each other. "It was probably the end of the last year, before Christmas perhaps. And it just carried on from there," Prince Andrew said.
Prince Andrew gave Ferguson a Burmese ruby engagement ring that cost $33,000 back in 1986. According to Queen Elizabeth II's son, they agreed that red was the best color for Ferguson.
"We came to the mutual conclusion that red was probably the best color for Sarah. That's how we came to the choice of the ruby. The extra bits around the outside, we wanted something that was slightly unconventional," Prince Andrew said.
Ferguson described the ring as "stunning" and "red." She was still seen wearing it years after their divorce. The Duchess of York was last spotted with her engagement ring in public on Sept. 6, 2000 during Princess Beatrice's first day at St. George's School.
Ferguson and Prince Andrew broke up following her scandalous photo with her financial advisor, John Bryan. According to royal experts, it was the last straw. The members of the Firm were furious and that was the reason they are cold to Ferguson.
"She was famously photographed with her financial advisor and she was wearing a bikini in some garden in the south of France and he appeared to be sucking her toes," royal biographer Penny Juror said in the documentary. "She was at Balmoral when those photographs came out. The family came down for breakfast and there was Fergie in this shocking scene and that was the end."
© Copyright IBTimes 2023. All rights reserved.