Sarah Ferguson's Royal Family Scandal Revisited Ahead Of Harry's Wedding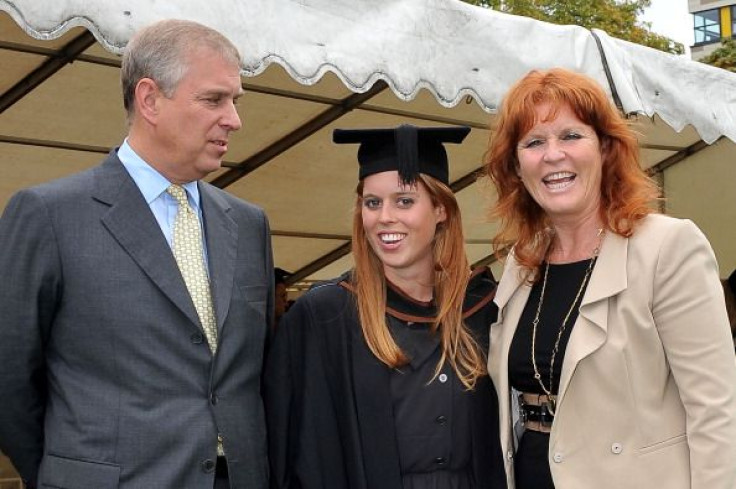 Sarah Ferguson left the British royal family in disgrace years ago after her affair with her financial advisor, but this doesn't mean she's totally shut out from royal events. Prince Harry reportedly even fought with the palace to give the Duchess of York an invite to his upcoming wedding with Meghan Markle.
Ahead of the royal, a new documentary revisits Ferguson's scandal that resulted in her divorce from Prince Andrew. The Duchess of York had been photographed in the middle of a scandalous moment with her American financial advisor, John Bryan.
"She was famously photographed with her financial advisor and she was wearing a bikini in some garden in the south of France and he appeared to be sucking her toes," royal biographer Penny Juror said in the documentary. "She was at Balmoral when those photographs came out. The family came down for breakfast and there was Fergie in this shocking scene and that was the end."
Royal commentator Dickie Arbiter also said he believes Ferguson acted poorly. The scene with her financial advisor was inappropriate considering that she was already married at the time.
"Okay you don't expect somebody to crawl through the bushes to take photographs of you topless while your financial advisor is sucking your toes," Arbiter told ITV's "The Royal Wives of Windsor." "You don't expect that but by the same token you don't go away with somebody that isn't your husband and sunbathe topless."
The scandal ended the Duke and Duchess of York's marriage. However, the exes reportedly remain amicable with each other and still share a home.
According to reports, Ferguson and Prince Andrew are still living together at the Royal Lodge, Windsor. "Sarah Ferguson still rules the roost at the Duke's home — even though they're divorced," an insider said.
Ferguson confirmed this during her interview with radio host Kyle Sandilands. She also gave an overview of the type of relationship she has with her royal ex-husband.
"I'm in and out all the time and he's in and out all the time," Ferguson said. "No we're not married - we are very happy the way things are. He is the finest man in my life - he is a nugget of goodness. I threw myself into a love affair for life."
​​
© Copyright IBTimes 2023. All rights reserved.