Princess Eugenie Has An Adorable Nickname For Mom Sarah Ferguson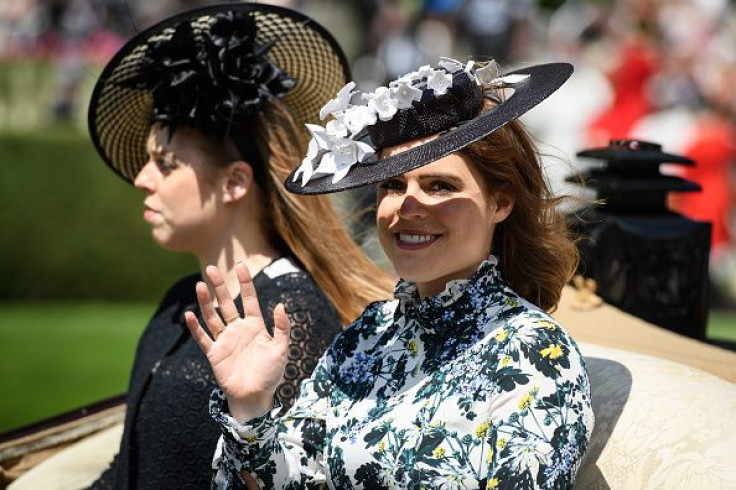 Princess Eugenie and Princess Beatrice have an adorable nickname for their mom, Sarah Ferguson.
Most call their mothers "mom" but Prince Andrew's daughters have a different way of addressing the Duchess of York. According to the next royal bride, she and her sister call Ferguson "mumsie" for short.
According to Laura Mowat, a journalist for Daily Express, Ferguson wrote a letter to congratulate Princess Eugenie and Jack Brooksbank for their engagement in January and she signed off her message using "Mumsie and Sarahs." In the letter, the duchess welcomed her future son-in-law to the family.
"Thank you for always making my day brighter and the laughter and happiness you bring to Papa, Beatrice and myself. The York family embraces the magic of Jack totally. Exciting times ahead," she wrote.
"It is wonderful to see and be part of such great and happy news. Love you both Mumsie and Sarahs," she concluded.
Just recently, Ferguson opened up about her close bond with Brooksbank. According to her, she will be a great mother-in-law to Princess Eugenie's future husband because they share the same passion for a particular alcoholic beverage.
"[I will] be the best mother-in-law," Ferguson said. "The best – the good news is Jack also works as the European Manager for Casamigos Tequila, so I am perfect."
The Duchess of York also shared a funny story when Brooksbank who share the same name as their family dog brought confusion in their household. "Andrew is brilliant because he says 'Jack! Get off that chair!' – so son-in-law Jack jumps up going 'ahhhh god – what have I done now?'" Ferguson said.
In related news, Ferguson confessed that she will be a good grandmother to Princess Eugenie and Brooksbank's future children. She is confident that she will be good at her new role because "I used to write children's books, and I am a child, I haven't grown up."
Also, Ferguson has been dedicated to helping children around the world. In fact, in July she made a big announcement about her charity partnering with Children Crisis to help educate thousands of kids.
"We have solutions and will be able to educate and help 10,000 children of the 25,000 all living in this poverty. I am merging my foundation @ChildrenCrisis with @streetchilduk. So onwards and upwards @streetchilduk @TomDannatt #streetchild #childrenincrisis #nepal #janakpur," the Duchess of York wrote on Twitter.
© Copyright IBTimes 2023. All rights reserved.