Sarah Ferguson Talks About 'Boyfriends,' But Admits Prince Andrew Is Her 'Soulmate'
Sarah Ferguson previously opened up about her boyfriends in an emotional interview but declared that Prince Andrew is still her soulmate.
While speaking with Harper's Bazaar, the mom of two said (via Express), "He's a great man and a first-rate father and the bestest friend. I love him. He's my soulmate. It's actually what we said in front of God at the altar; we honor and respect each other until death do us part. The only thing is, he has girlfriends and I have boyfriends."
In 2011, Ferguson confirmed that she wasn't dating anyone. But said that she wouldn't mind meeting a man that she could be with. Her statement came almost 20 years after she and Prince Andrew separated. One of the reasons for the couple's split is Prince Andrew's busy schedule.
Months after their separation was announced, Ferguson was photographed receiving a toe-sucking from oil tycoon John Bryan. Princess Beatrice and Princess Eugenie's mom was still staying in Balmoral when the pictures were released. Prince Andrew's family came across the controversial photos in the newspapers while having breakfast.
Multiple publications reported that it was Prince Philip that was most disgusted by what Ferguson had done. In fact, in 2000, Ferguson revealed that she and Prince Andrew talked about getting married again, but was unable to do so because Prince Philip forbade it.
Despite their divorce, Ferguson and Prince Andrew are still living in the same house together. Two years ago, she dished on what it has been like to live at the Royal Lodge with Prince Andrew.
"I am very lucky to travel for my philanthropy, I'm a philanthropreneur. So I'm in and out all the time, and he is in and out all the time. No, we're not married and we're very happy with the way things are. No, I think the great thing is that we absolutely are the most extraordinary example of a unified family," she said.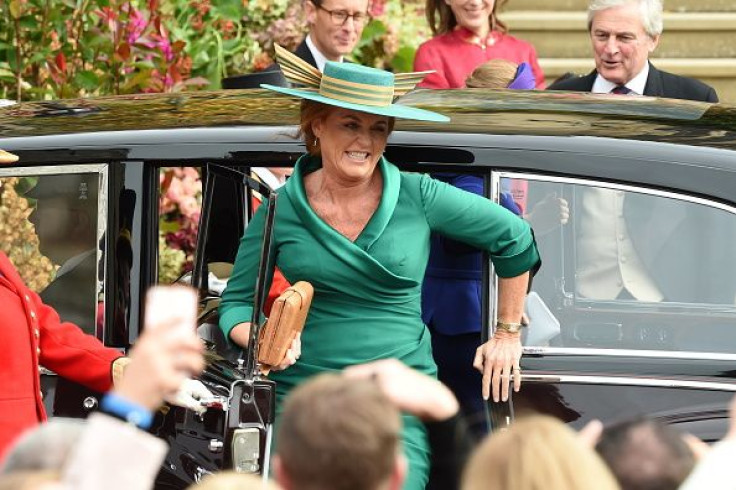 © Copyright IBTimes 2023. All rights reserved.