Sarah Jessica Parker Talks About What Inspired Her To Star In HBO's 'Divorce,' Husband Matthew Broderick Dishes Secrets Of A Happy Marriage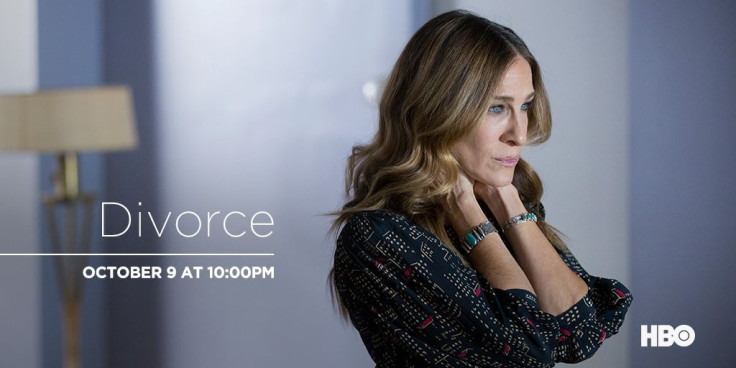 "Sex And The City" actress Sarah Jessica Parker may be starring in HBO's new series "Divorce" in which she plays a wife seeking divorce, but in real life, Parker is happily married to Matthew Broderick. In fact, the couple will celebrate their 20-year anniversary next year. Which means, they have plenty of good advice to give about how to make a marriage work.
"Listen to her. You know, that helps," Broderick told Entertainment Tonight during Tuesday night's premiere of "Divorce" in New York City. " Give her a little present every now and then. Just be kind to her."
The 54-year-old actor also said that is important to communicate with your partner and never go to bed angry.
Meanwhile, Parker revealed her inspiration behind taking on the role of Frances, an executive recruiter and mother of two who asks for a divorce from her husband Robert (Thomas Haden Church). She said that she is fascinated with imperfect marriages. "I was really interested in more stories of marriages and relationships and how different they all look," the 51-year-old actress revealed, "In particular, 'What does disappointment look like?' and 'How do you find humor in failure?' and, some might say, the story of an American marriage. I'd say it's also an attempt at divorce."
"But I just think relationships and human interaction and honesty is a really compelling subject matter to me," she added. "Luckily HBO felt the same way."
"Divorce" will follow the process of a divorce when Frances does some soul searching and realizes she wants a fresh start. But getting a divorce is not easy and HBO adds a dash of humor to an otherwise frustrating and soul-draining process.
Watch the series premiere of "Divorce" on Sunday, Oct. 9 at 9 p.m. EDT on HBO.
Will you watch the new drama? Hit the comments with your thoughts!
© Copyright IBTimes 2023. All rights reserved.